Why grow up with NETMOW?
Our web design services will greatly enhance your business's presence on the Internet. Our brand tenders mix a potent combination of brand strategy with a generous splash of creative juices and blend in the latest trends in Website UX and UI design and programming as a chaser.
Since 2009, NETMOW has designed and built over 300+ Websites from e-commerce, b2c, b2b, non-profit, to social networks. We even create custom web applications.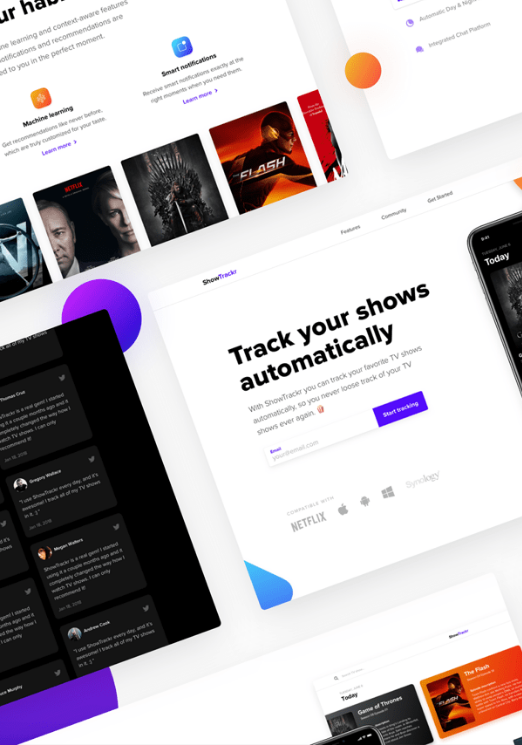 01. Originality
When we enter a word in the search engine, the sites appear in the search engine according to the rankings.
Now the first site from the top will have the keyword ranking at the height or should it be said it will have the correct keywords that increase the visitors.
02. Creativity
It's not just about mobile search ranking. Responsive website design is vital in presenting a consistent brand image across all devices. Web presence, after all, means nothing if the said presence doesn't provide positive experiences for the target audience.
03. Strategy
WordPress is one of the most popular CMS systems among the web designing & blogging community in the world.
CMS: Content Management System is an application that allows publishing, editing, updating, or deleting the content, as well as website maintenance from a central interface.
WordPress is open source and available for FREE, written in PHP programming language & MySQL database.
04. Flexibility
We create custom CMS platforms for clients that need a specifically tailored solution for a website or web-based system. Some of the noteworthy benefits that we offer along with our custom CMS Services include the following
Why website design matters
.
A well-designed website can help you make a good impression on your potential customers. It can help you nurture your leadership and get more conversions.
More importantly, it provides a better user experience and helps your website visitors easily access and navigate your website.
With a relentless focus on users' needs, we design sites that grow brands and drive audiences to action.
A website is a brand touchpoint, a business tool, and a place to drive critical conversions. A great website can be an engine of business growth. A poor site can inflict damage on your brand.
But outstanding web design isn't easy. Today's audiences have high expectations. You have seconds – maybe milliseconds – to convince visitors that your site is worth their time.
User Experience
Through proper UX design, interactive interaction secretly guides the user to the desired action. Great design brings value through the user experience, as well as helping those users move toward a product goal.
Reflect Your Brand
One of the most important things for an online business is good website design. The subject of graphic design is important because it can reflect how you and your brand do business and ultimately how your clients and potential customers can see and feel you. This is especially important for websites.
Marketing Strategy
The design of a website attracts the attention of the visitors and makes the content visually appealing, easily accessible, readable, and engaging. It not only impacts how the audience perceives the brands but also the direct impact on conversion.
The impact you have on them is that they can stay on your page and learn about your business or leave your page and go to a competitor. A good web design always helps you keep your leads on your page.
Our Featured Projects
.
Our collaborative approach to project management is part of our success. The following projects are examples that showcase our experience in conducting surveillance, monitoring, and evaluation activities in various settings and contexts.
Here, We Provide Web Design, Web Development, and SEO Services for the "Central Queensland Conveyancing...
SEO, Web development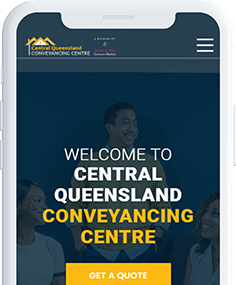 Here, We Provide Web Design, Web Development, and SEO Services for the "Burleigh Mini Stores...
Marketing Projects, Ranking, SEO, Web Design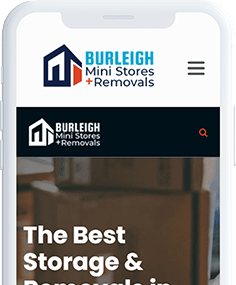 Web Design, Web development
Here, We Provide Web Design and Web Development Services for the "Pivotal Homes" which is...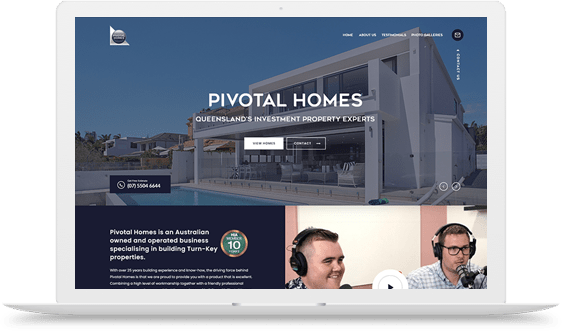 PLANS & PRICING
.
Choose a plan that suits your business strategy and budget.
Features
Choose your best plan
RESPONSIVE WEB DESIGN
ANIMATED SLIDER
BLOG/NEWS
PORTFOLIO/TESTIMONIAL
NETMOW WEB
$3500 +GST
Deploy a modern, dynamic, and fully functional website to start mowing down competitors within weeks.
10 pages
1 free domain, 5gb ssd hosting
wordpress
html5, css3, basic php
3
google map embed
NETMOW SELL
$5500 +GST
Start selling your products in a jiffy with a purpose-built, custom designed e-commerce website today.
20 pages
1free domain, 15gb ssd hosting
wordpress, woocommerce
html5, css3, twitter bootstrap, custom php, api
advanced
6
google map embed or api
basic
NETMOW MAX
$10500 +GST
Get ahead of the pack with a fully customized web app or create a web presence for your multi-location enterprise to maximize reach to your faceted client base.
40 pages
1free domain, 25gb ssd hosting
custom cms or custom wp/woo or as needed
html5, css3, twitter bootstrap, custom php, api, node. js, laravel
custom
custom e commerce system
custom inc. cc and api
10
google map api + map integration
custom/advance user system
Our Website Design Process

Discovery + User Research
Getting to knowt you (and your users)

Strategy
Envisioning a site that means business

Planning
strategic direction into a blueprint for the site.

Design
Bringing the website to life

Development
QA and Launch
Questions? Look Here
Here are some common questions people always ask us.
Who are we?
Netmow is the new name in Brisbane through many experiences. Our goal is to provide the most effective digital solutions.
Netmow is an expert web design and development, and digital marketing company that focuses on affordable solutions for small, medium, and large-sized companies.
We've been doing this in Brisbane for a long time, we know how to get things done. Check out Netmow Services.
Which domain name should I choose?
Choosing a domain name will depend on your plan to use it. In most cases, if you talk to people on the phone, it makes sense to choose one that is easy to pronounce and spell.
Above all, you should choose a name that is memorable and not confusing, and easy to pronounce.
How long time will Netmow take to design my website?
It depends on the complexity of the site. If you have any deadline, let us know, we will work hard to meet it. The client's content (text and images) is the most common cause of delay.
Do we need a meeting to discuss website design?
Most of the time, meetings are not necessary and the work is done by simply ending the discussion by phone and email.
We upload our works to personal websites that only clients can access.
We will then work with you to discuss the site and review the changes.
The site is not made available to the public until viewed and works exactly as you wish.
How much will my website cost?
The cost/price of a website depends on its complexity. We can discuss your requirements and are happy to provide you with a quotation at any time.
Do you offer after-sales service when my website design is finished?
We fully support any website we design and are always available if you encounter any problems or require new enhancements.
Do I have to keep my website with Netmow forever? Can I transfer it to another agency?
If you want us to keep your site, you are always welcome. You can transfer your site to another web hosting service at any time. When your design is finished, we will send you a copy of the site.
What types of photo, graphics and text formats should I use for my new website?
Please provide us with all text, photos, and graphics. If this is not possible, let us know, we can help prepare your information for the website.
Will my website design be search engine friendly?
All of our websites are designed with search engines in mind and all designs are in compliance with search engine guidelines.
Search engines change their rules and algorithms as a good idea to re-evaluate your website from time to time. This ensures that your site is up to date & compliant with the new rules.
I run a small or medium-sized business and want an online presence of my business. What is the first step to do?
You need a perfect domain name that reflects your business, a web server, and a website that is professionally developed. You also need to upload the website to your host and promote it to search engines.
Netmow can help you to do all the things done and run your website.
Are there any hidden costs associated with web design and other Netmow services?
No. We will discuss the requirements of your website and the price accordingly. Once you place your order with us, we will comply with our quoted price.
Do I need any database for my website?
It depends on how much information you want to display on your website. If you have a lot of products and services, it will be convenient to create a database in your design.
We can discuss this in detail with you and if a database is suggested, we will explain exactly how it will work. We will design your website according to your specific requirements.
Can you provide me both web design and hosting services?
Yes, we do it for our clients. If you have problems, you don't have to worry about who to call.
Netmow can take care of everything from registering your domain name and designing your site and maintaining it for the next few years.
How do I find my website in search engines, especially Google?
Modern search engines will naturally find your site through links from other sites to your site. Google relies on your incoming links to determine the popularity and relevance of a particular page.
What if I don't like the design?
If you are not satisfied with the initial design, let us know and we will work with you further and come up with another design with your recommendations.
Our goal is to design a website that makes you completely happy
.
I already have a website and need to update it. How Can you help me?
We're glad to see your existing site and give you a quote to update it.
Can you redesign my existing website?
Yes, we can redesign existing sites and retain the style of your organization or give you a whole new look.
We'll show you how your site can take advantage of the latest web technology.
Can I find my website in search engines?
Yes, you can find your website in search engines, because we always design websites to be Search-engine friendly.
Why would I choose Netmow for my website?
Netmow is established Digital marketing, Hosting, web design, and web development company that has been providing clients with all levels of complexity.
Our clients range from small businesses to large enterprises, we do it all. Since its inception in 2009, we have developed a sophisticated style and a deep understanding of the need for a website.
Ready To Work Together?
Lets Start now