Please Read this Terms & Condition Carefully
Thank you for choosing NETMOW to handle your web development project. The following Terms & Condition specify the agreements on various aspects of the project. Please review this document prior to making your first payment (50% deposit). Please keep a copy of this agreement for your records. If you have any questions about any item in these Terms & Conditions, please contact us, and we will try to help you better understand any provisions of this agreement.
Any explanatory correspondence that accompanies this document and/or an approved Project Proposal, will, together, form Terms & Condition that form an agreement and a contractual relationship between you and NETMOW Pty Ltd.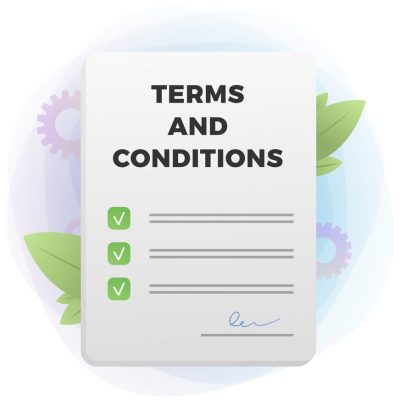 In these Terms & Conditions, you are referred to as the "client". NETMOW Pty Ltd is referred to as "NETMOW" or "the Developer".
Authorisation:
The client is employing NETMOW, located at 18 Marbella Dr Benowa Q 4217
, for this specific website development project. By signing this document, the client and NETMOW, agree as to the legitimacy of this contract.
Project Elements:
The total price to develop your website is as per your approved Proposal. Please review the Proposal for full Project Details.
Maintenance and Hourly Rate:
This agreement includes minor webpage maintenance for the first 14 days after the website is completed, including updating links and making minor changes to a sentence or paragraph. It does not include drastic maintenance such as removing nearly all the text from a page and replacing it with new text. Changes requested by the client beyond those limits will be billed at the hourly rate of $143 inc GST, with a one hour minimum per update. If you believe that your website will need to be updated frequently, please contact us for pricing of maintenance packages.
This rate shall also govern additional work authorised beyond the maximums specified above for services such as general Internet orientation education, marketing consulting, webpage design, editing, modifying product pages and databases in an online store, photo editing, graphics services, and helping clients learn how to use their own webpage editor. Programming / Scripting charges are billed at the hourly rate of $143 inc GST, with a one hour minimum per update.
Changes to Submitted Text:
Please send us your finalised text. The time required to make substantive changes to client-submitted text after the web page has been constructed will be considered additional time and invoiced at the hourly rate of $143 inc GST.
Web Hosting:
By using NETMOW's, website hosting services, you agree to the terms listed in any relevant Web Hosting Terms & Condition.
Completion Date:
NETMOW and the client must work together to complete the project specified above in a timely manner. We agree to work expeditiously to complete the project.
The client is responsible for supplying NETMOW with complete text and the necessary items and graphics that are not developed by NETMOW for the web pages in a timely matter.
Assignment of Project:
NETMOW reserves the right to assign subcontractors to this project to ensure on-time completion.
Limitation of Liability:
In no event shall NETMOW be liable to the client or any third party for any damages, including any lost profits, lost savings or other incidental, consequential or special damages arising out of the operation of or inability to operate these web pages or website, if NETMOW has not previously been advised of the possibility of such damages. If any provision of this agreement shall be unlawful, void, or for any reason is unenforceable, then that provision shall be deemed severable from this agreement and shall not affect the validity and enforceability of any remaining provisions.
Copyrights and Trademarks:
The client represents to NETMOW and unconditionally guarantees that any elements of text, graphics, photos, designs, trademarks, or other artwork furnished to NETMOW for inclusion in the project are owned by the client, or that the client has permission from the rightful owner to use each of these elements, and will hold harmless, protect, and defend NETMOW and its subcontractors from any claim or suit arising from the use of such elements furnished by the client.
Laws Affecting Electronic Commerce. Some governments enact laws and levy taxes and tariffs affecting Internet electronic commerce. The client agrees that they are solely responsible for complying with such laws, taxes, and tariffs, and will hold harmless, protect, and defend NETMOW and its subcontractors from any claim, suit, penalty, tax, or tariff arising from the client's exercise of Internet electronic commerce.
Client and Third Party Site Modifications. NETMOW is not responsible for any changes made to the site by any other party, or an authorised agent. If the client or an agent other than NETMOW attempts updating the client's pages, time to repair web pages will be assessed at the hourly rate of $143 inc GST and is not included as part of the updating time.
Copyright & Ownership to Webpages & Domain, Copyright to the finished assembled work of web pages produced by NETMOW belongs solely and exclusively to the client upon final payment of this contract. NETMOW is assigned rights to the use and the ownership of the website, design, graphics, and text contained in the finished assembled website and print templates. Rights to photos, graphics, source code, work-up files, and computer programs are specifically transferred to the client and remain the property of their respective owners. Any licensed software not developed by NETMOW (such as .NET Web Components) may be owned by another software company that has granted NETMOW the right to include it into the client's website and does not grant the client ownership of the script or component. NETMOW and its subcontractors retain the right to display graphics and other Web design elements as examples of their work in their respective portfolios unless otherwise specified by the client. The client retains ownership of the domain name(s) bought through NETMOW after the invoice is paid in full. NETMOW reserves the right to withhold property such as domain names and copyright ownership if the client is in debt to NETMOW.
Payment of Fees: 
An initial payment of 50% of the total project cost is requested prior to the commencement of the project. A second part payment of 25% of the total project cost is requested upon sign off of the graphic design of the website
Final payment of 25% is requested upon completion of development, and Content Management access is handed over to the client to complete the content upload. In order for NETMOW to keep its rates low, payments must be made promptly. NETMOW reserves the right to remove web pages from viewing on the internet until the final payment is made. In case of collection proves necessary, the client agrees to pay all fees incurred by that process.
These Terms & Conditions, together with a relevant approved Project Proposal and correspondence directly accompanying both, constitute the sole agreement between NETMOW and the client regarding the project outlined in the approved proposal. Any additional work not specified must be authorised by a written change order.
Initial Payment: 
Payment of the 50% deposit will be made as stated in the approved proposal. All payments should be made to NETMOW, 18 Marbella Dr Benowa Q 4217.
 or via direct deposit.
Refund Policy:
The client may halt work and request a refund within 14 days of the date of this agreement by mailing a certified letter to the Director of NETMOW, 18 Marbella Dr Benowa Q 4217.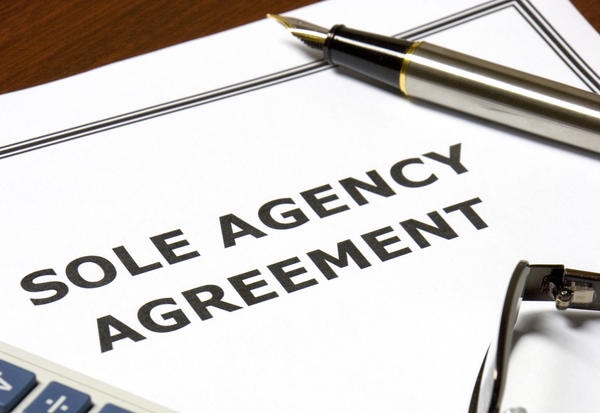 If at the time of the request for the refund, work has been completed beyond the amount covered by the initial payment, the client shall be liable to pay for all work completed at the hourly rate of $143 inc GST – this amount shall be limited to the total project cost (including selected options).
Miscellaneous. This contract shall be governed by the substantive laws of the State of Queensland without regard to conflict of law principles. This contract shall be taken to have been entered into at Benowa, Queensland. In the case of any contractual dispute, it is agreed the parties will submit to the jurisdiction of a competent court in either Gold Coast or Brisbane at the sole and exclusive discretion of NETMOW, or any other competent court selected at the sole and exclusive discretion of NETMOW.
The contract constitutes the entire understanding and agreement between the parties hereto and their affiliates with respect to its subject matter and supersedes all prior or contemporaneous agreements, representatives, warranties, and understandings of such parties (whether oral or written). No promise, inducement, representation or agreement, other than as expressly set forth herein, has been made to or by the parties hereto. This letter may be amended only by written agreement by NETMOW. Evidence shall be inadmissible to show agreement by and between such parties to any term or condition contrary to or in addition to the terms & conditions contained in this letter. This document and any relevant linked documents (such as Proposals and correspondences) shall be construed according to their individual and collective fair meaning and not strictly for or against either party.