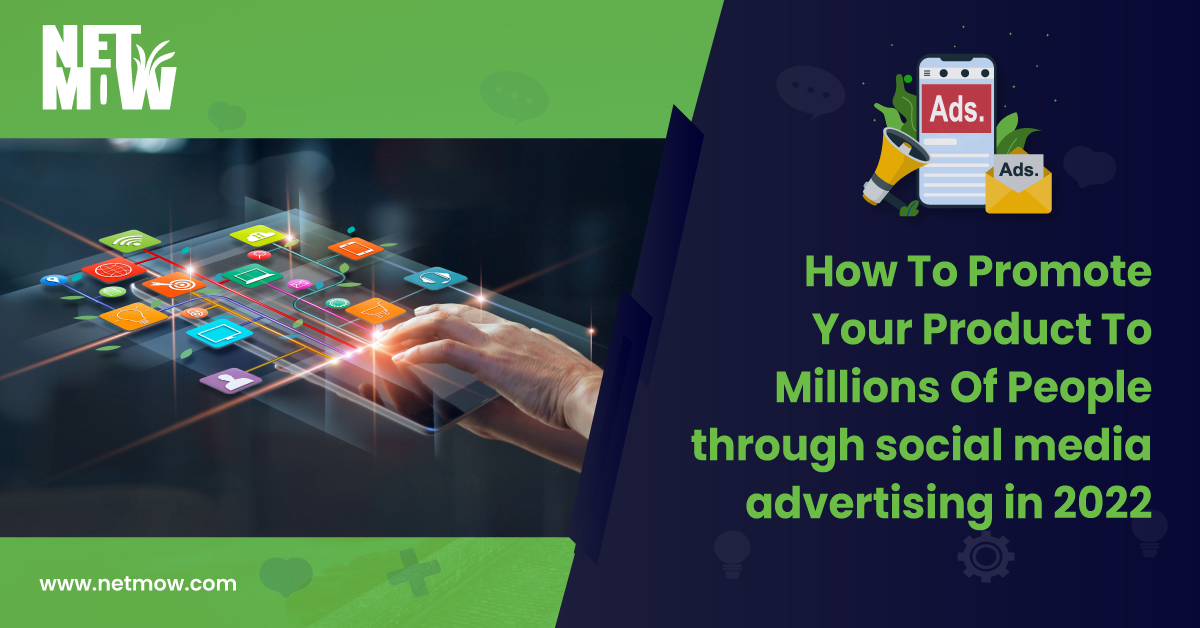 Have you struggled with how to crack the social media advertising code and still sound genuine and natural? Do you want to learn how to genuinely promote your business through social media advertising, but don't know where to begin?
Then you have come to the right place to fine-tune your social media marketing strategy for 2022.  It's time to set your direction right. Our guide will help you build the framework of a solid social media advertising plan that will set you on the right path. Whether it is Twitter marketing, Instagram marketing, or Facebook marketing strategy you are all covered here. 
In this guide, we will give you a step-by-step process to develop your strategy for an exciting future. Just follow the given steps to learn how to use the right metrics, content types, and channels to make it all come together. 
Identify your goals for social media advertising
If you are unaware of your goals then you cannot lead your business to success. If you are not aware of goals then you are like a blind man leading an army. And we don't want that to happen.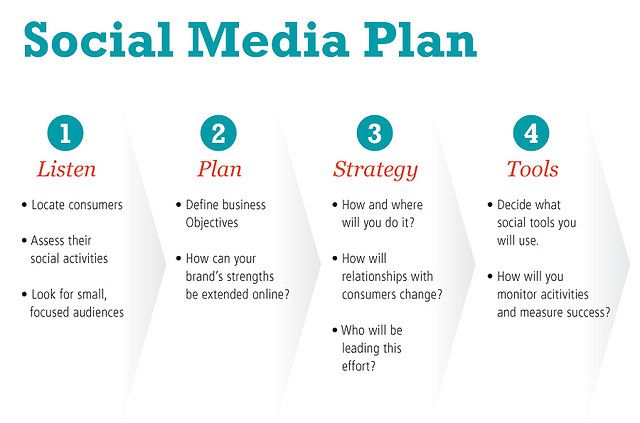 First of all, when you are going on a platform you should know your purpose of presence there. For instance, you will go for Twitter social media marketing if you are targeting people above 25. As it can be seen that more than 55% of Twitter users are above 25. 
The same situation applies to other platforms. 
Now let's assume, for a moment, that you want to increase brand awareness. You should ask yourself the following questions before doing the practical work:
What type of brand awareness are you looking to increase?

Are you trying to get your brand in front of new customers?

Are you trying to get more people to check out your website?

Are you trying to get your brand in front of a specific group of people?
The answers will help determine the direction of your social media strategy.
Moreover, if you are looking for new customers then all social media platforms can help you with that. 


However, if you're trying to get more people to check out your website, then all eyes need to be on your website (and possibly email).
Of course, this doesn't mean that social media marketing can't drive traffic back to your site. It just means that the emphasis should be different. 
Locate your targeted audience for all advertising platforms 
Social media marketing is an agile exercise that requires marketers to be constantly available and responsive to the needs of consumers. But what do you actually know about your target audience?
By focusing on the user data, you can better answer questions like:
Who are your most valuable customers?

What social media channels are they using? What social media channels are they ignoring?

What interests them? What doesn't interest them?

Where do they hang out online? Where do they spend most of their time?

What's next for your business?
The days of guessing what people want and taking a shot in the dark with marketing campaigns are long gone. Now, businesses have access to a wealth of information that allows them to define what success looks like for their brand and then use data to develop a strategy that brings buyers into the fold. 
The goal of every consumer-facing business is to attract customers, increase revenue and create a loyal following, but it all starts with understanding who your audience is. 
In the end, if you don't understand how people interact with each other on social media, you'll miss important opportunities to market effectively. You'll also miss out on opportunities to improve products and services based on feedback from actual customers.
Different platforms for different audiences 
Before using social media advertisements it is better to know the preferred platform of your audience. However, stats show the following results of social media preferences of different audiences.
Millennials and Gen Z:

They will be found on Instagram and Youtube. 
Women:

This audience is widely found on Pinterest. So if you are targeting women, Pinterest marketing is the key to success.  
Industry-specific audience:

Linkedin marketing will have prime importance if you are looking for an industry-specific audience.  
Establish your metrics and KPIs for perfect social media marketing 
Let's say you want to grow sales and revenue. That's the main goal for many brands, and directly measurable through social media. If your target customer is on Facebook, you can ask them to like or share your product page. If they're on Pinterest, ask them to repin it. If they're on Twitter, ask them to retweet it.


This whole process can be automated using tools like Buffer or Hootsuite so that you're only reaching out to people who are interested in your products. Because the people who are not interested in your product will not react with it.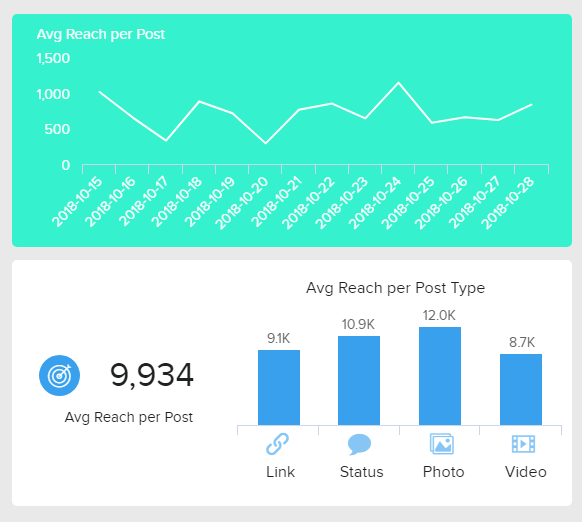 No one can guarantee that every person on Facebook will buy your product, but it's a reasonable way to measure whether or not people are interested in what you have to offer.
Instead of looking at vanity metrics like total followers or a total number of posts published, focus on more tangible metrics — like retweets per tweet, or average time spent scrolling past your posts. Measure the growth of these metrics over time so you know what's working and where you need to improve. 
Here are the metrics you should focus on for social media advertising:
Reach:

Number of users who saw your post 
Clicks:

Number of clicks on your post 
Engagement:

Number of users who interacted with your content 
Hashtag performance:

Are you using tags associated with your brand? 

Organic and paid likes:

Ration between likes through ads and organic likes.  

Sentiment:

Behaviour of users with your social content. 
Focus on creating engaging social media content 
Get your content in front of people who can actually buy.
Your social media advertising strategy needs to be flexible depending on the stage of the buying process. Here are some ideas for getting your content in front of people who can actually buy. 
If you're launching something new, use your content to tell the story behind it. People will likely scan headlines and images to see what it's about, so make sure these elements stand out. They also need to be short and catchy enough to be shared across networks. 
Make sure you're optimizing each piece of content for social sharing. 

Keep headlines simple and enticing

include relevant hashtags; create shareable images

keep links short and easy to read.
Your goal is to get people to click through to your site (and eventually convert). The more social engagement you get, the better. If you can get someone else to do it for you, even better!
As your product gains traction, post success stories from other customers or reviews from experts like BuzzFeed or Inc., along with links back to your site. Share these updates regularly if they're worth repeating!
These should be pieces that are interesting enough for people to share.
Stay active online for better social media marketing
Followers want to know that you care about what they're interested in and that you're responsive to their needs.
On Twitter, there's a "while you were away" feature that resurfaces tweets from accounts the user follows that were posted while they weren't on the platform. On Facebook, there is a "See First" option under News Feed Preferences for users to tell Facebook which friends and Pages they want to see at the top of their News Feeds.
In both cases, users can select which types of content appear to them based on these criteria. 
Timeliness  
This could mean daily or hourly updates, or it could be a specific time period. For example, if you have a sale going on for Valentine's Day products but the sale will last through the month of February, you could set your content to appear to customers based on whether it is a weekday or weekend.
This is a great way to ensure your product promotion doesn't get buried by other content.
Target audience 
This is where using hashtags comes in handy. By using relevant keywords in your posts, you can ensure that people who are interested in those topics will see your product promotion.
Thus you should know the behavior of your advertising platforms. 
Keep updating your plans for perfect social media marketing  
If you're not analyzing your results and reviewing your strategy, you're missing out on key information, and your company is losing out on profits.
You need to be able to recognize when something isn't working and when something is working so that you can continue with what works and stop doing what doesn't work.
According to research by Buffer, businesses that track their social media performance see a 223% increase in revenue over those that don't.
How do you do this? You can easily use Google Analytics to track how many people are coming to your site from social channels and the specific posts they're clicking on.


That way, if one post is performing better than another, you know to invest more time and effort into creating more content similar to it.
As for staying up-to-date with what is working at any given moment, be sure to follow the top social media influencers in your niche. They are likely posting about what you should be posting about, so they can serve as a great resource.
Combine other departments with the social media department
Bringing other departments into the mix will have a great impact on your business, Here's how:
Sales 
Salespeople usually have to deal with a lot of customers. They can help in promoting your brand by sharing the perfect content on social media. It will help them in making more sales and you will get new customers.
HR
The Human Resource Department is always looking for talented people, so why not hire them for your brand through the social media platform where they are most active? 
Product 
Take help from the product department too. In this way, you can get more feedback about your product and improve it according to the customers' suggestions.
Merchandising 
The merchandising department can help in designing effective banners and images for social media promotion. 
Thus, social media marketers should remain connected with all the departments in order to run a successful social media campaign.
Final thoughts 
If the content is king, then social media marketing is the kingdom's protector. It's a place where a steady stream of relevant and delicious content reigns supreme. Don't be afraid to offer a variety of options, and always have something new for your followers every day. 
The more value you can provide your customers, the more loyal they will be – and the more likely they are to buy from you again. Plus, social media is a great way to build up your brand. It's a deal that's pretty hard to beat.
Frequently asked questions 
What's the ideal time to post on social media?
The ideal time to publish on social media is determined by a number of variables. The platform you use and the sector you work on, are extremely important. But the most crucial factor is the activity of your audience. As a result, you should analyze your post-performance to obtain useful information regarding the best post time for your company. 
What is the difference between an ad and a post?
A post is a piece of material that you share on social media for your followers to see. An ad is a sponsored post that targets a demographic and interest-based audience outside of your following. 
Because most social media algorithms restrict how many people view your company's content naturally, we advocate boosting significant or relevant posts to ensure that more people see them. Another good sign that a piece should be promoted is how well it performs naturally. If it's already doing well, throwing money behind it will expand its reach.
When should I post on social media?
This, too, is very dependent on your target audience. While you should undoubtedly write at least one post every day, you should investigate whether posting more frequently can improve your results. Create a publication calendar and stick to it after you've found a posting frequency that works for you. 
Can I use Snapchat for social media advertising?
In a brief, Snapchat is fantastic for catching the attention of a young audience. The majority of Snapchat users are between the ages of 18 and 34, however, some are under the age of 18. So, if you are targeting Gen Z then Snapchat will be a great platform. 
Social Media Marketing Brisbane: The best social media marketing strategies at the service of your company
Was this article helpful?