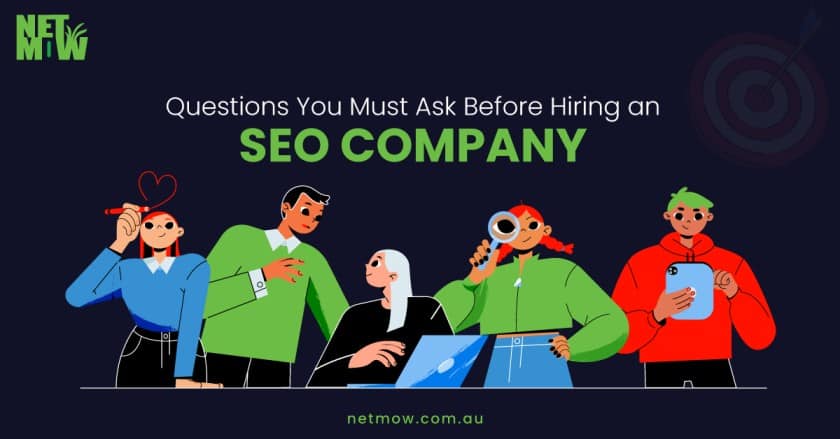 The process of Hiring an SEO company or SEO Expert is an overwhelming task. If you do it right the SEO partner increases the organic reach of your website and improves your search engine rankings and helps you create increased leads and revenue. In the worst case scenario, your SEO partner is involved in methods that are black-hat, giving the appearance of success. However, it disappears once the penalties start to kick in leaving you with fewer visitors than you have ever had before. This can mean months or even years worth of cleaning.
Why is it necessary to hire an SEO Company
A professional with a solid track record is always the best option before tackling any undertaking. Experts typically work for a long period of time and are skilled in their secrets. If you hire an expert to handle your SEO task, you'll be benefitted in various ways. Some of them are listed below.
Reduce time and have more time to concentrate on your business

Reduce Cost

Improve mobile accessibility and increase the audience.

As a source of continuous support, you'll be able to count on someone to oversee your campaign on a daily basis.

Better ROI (ROI).
For more details, follow our blog on, Why you need to hire SEO experts for your company?
Questions you must Ask before Hiring an SEO Company
Before investing in SEO Work, you must acquire proper knowledge about the service provider. These following questions you must ask or have proper information about these topics before hiring an SEO Company.
Ask and Know about the agency's history
Search for the SEO company on review sites such as Google My Business, Facebook and Yelp. Look up their average rating and then read some of their positive and negative reviews. This will give you an idea for what an excellent, or average experience could be like for the company.
A few negative reviews are to be expected from any company that has a long track record However, seeing a lot of negative reviews should be warning signals.
Directories that are specifically for agencies can be a good source for examples of past work as well as customer reviews. However, we wouldn't advise choosing an SEO firm by looking at those "X Best Marketing Agencies in [City]" lists found in directories for agencies.
Find out more about their SEO methods
Each SEO firm will differ in the way they conduct business. Whatever the case, their staff should be able discuss these procedures. Do not hesitate to ask for an explanation of their SEO practices and deliverables that they use at each step in the procedure.
If they state that they have conducted the SEO audit, ask them what actions they will take during their audits. If they claim to undertake Keyword Analysis, inquire how they come up with keywords that are suitable to focus on.
Get an idea of their expectations for SEO services
Every now and then we'll meet with anyone who believes that getting on the results pages for search engines (SERPs) is an instant process. We'll then stress to our clients that SEO can be a lengthy process and could take up to 3-6 months in order to see the results.
While the short-term results are remarkable, they are not common. When you next seek out SEO services, inquire about what an effective SEO campaign will look like and what outcomes you can like to observe.
Find out about previous SEO efforts
After listening to their benchmarks for the expected results, request the case study of one of their clients previously. Although these might not be offered to every firm, especially those that are newer. Case studies are an excellent example of what good results might be for a particular product or service.
Marketers are always looking to draw attention to the exceptions So it's important to be taken into consideration that the data presented within the study may not accurately reflect the metrics you would expect to observe when you work with the company.
Streamline joined Our Standard Growth Content Marketing Service. Normally, we'd expect to see a 50% increase in organic traffic with this service in the course of 12 months, but we chose to focus on an exception in this particular case study.
Take note of how old some of the cases might be. SEO has seen significant changes in the last 5 years. The latest case studies will give an accurate picture of the results an organization can get. Case studies that are between 1-2 years old can be expected however anything more than this will likely be outdated.
Talk to the SEO company about the reporting process and strategy
The majority of reputable SEO service providers will provide a kind of report for their ongoing relationships. You can request an example of the reports they give to customers. Also, inquire about the most important metrics the company's report on
Ask them about the tools they use to conduct SEO reporting. Our top tools include Google Analytics, Google Search Console, Ahrefs, SEMRush and Moz. Do you have access to any of these tools to verify the data they provide to you are correct?
The best SEO firms will be able to report about metrics such as backlinks count and ranking of search engines for top-priority keywords, as well as improvements in organic traffic. Top SEO firms will use these measures and link them back to the amount of revenue generated by your company.
Talk to your provider about the time commitment at your side
Consider the worth of your time and money when taking a look at the costs associated with working with a particular company. Both resources are in short supply and both will be more scarce than the others.
SEO Company will differ on these two expenses. One company may require you to work for 10 hours on your behalf each week, while others might expect to work for 2 hours each month.
There is no better option or worse, but certain costs are more appropriate for a particular business than another.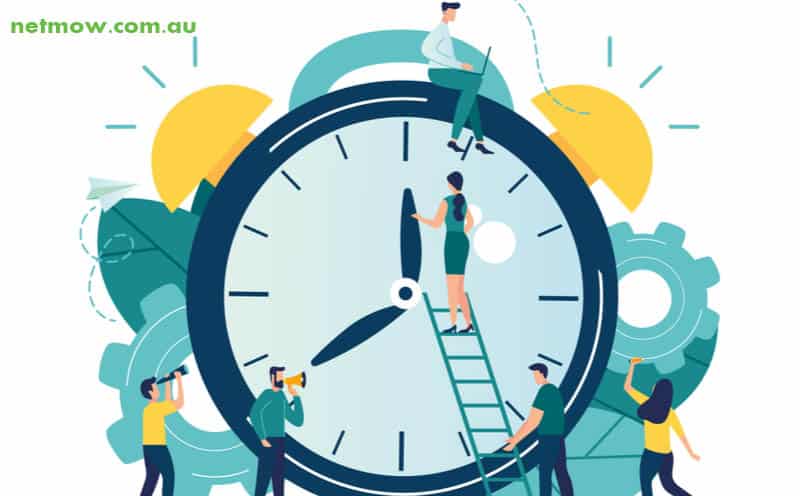 Learn about the costs that these expenses will have on your business prior to committing to any SEO company. Certain brands are more involved with their clients, while some prefer a smaller commitment to time. We are proud of reducing the commitment to time of our clients. This is great for certain companies, but is a disaster for others.
Talk to them about link Building
The most important factor that affects the ranking of your website includes the high quality of and number of websites linking to you. Finding reputable websites to link to your site is the best method to boost your ranking on search engines. There are some exceptions to this however, only for huge brands and top industry players.
If the SEO company did not provide any information about linking to reputable websites to you, ask the reason. Some people will say that linking is risky. It's not true. Link building can be risky if you aren't sure how to proceed. Building links is by far the quickest method of generating a ROI through SEO; it should also be the primary goal for the majority of SEO efforts. It is also important to ask which Link Building Strategy they follow or apply.
It is also recommended to inquire with the SEO specialist these questions regarding link construction:
How can they manage outreach to link?

Do they have the email addresses they have created or do they require one of your corporate email addresses?

How can they identify new link development opportunities?

How can they assess the quality of their website prior to requesting for a link?

What are they reporting on the acquisition of links?
Ask them if they are associated with any of your competitors.
Who does this SEO agency currently have on their roster? Other clients in your field can be beneficial since it could mean that they know what will and won't perform in this particular field and has an extensive network of sources for your particular industry.
Be aware that if the agency works for your competitor they could be paying more and receiving more services every month than the services you're being given. Learn more about the specifics.
What is the frequency of when we will have sessions?
Some agencies may schedule the weekly catch-up calls. Other agencies may contact you at least once per month. Others might just go with the idea and send you an email or report periodically. It is possible to guide them through this and let them know how you'd want to stay informed.
Who will optimize and provide your content?
It's one of the most popular buzz phrases in the past few decades: "Content is king."
Even though I'm sick of being told it (and telling it) Content is essential. When you select the right SEO agency, be sure they'll improve your content and figure out the best way to do it.
Content-related questions to be asking:
Do you want to create a fresh copy or use the existing content?

How can you improve the quality of your content? And why is this so crucial?

Are you planning to create new landing pages in the course of your contract?
Wrapping Up
There's an abundance of SEO businesses in Australia. One quick Google Search will yield hundreds and hundreds upon hundreds of agencies competing at your attention to gain your trust. Therefore, it is important to be patient and ask the right questions, and consider the ways in which an SEO firm can work with your company and specific objectives.
The companies that had their SEO within their own departments are finding it harder to achieve an SEO that is measurable. Effective Backlinks today require engaging and relevant media, influencer marketing as well as some PR expertise. Therefore, a modern-day SEO strategy must include user-intent research, a content marketing experience as well as a thorough understanding of the Google ranking priorities. It may require more than just one or two SEO experts within the marketing team. This is the reason why some companies prefer to collaborate with an experienced SEO agency.
How NETMOW can Help you with professional SEO Service
Entrepreneurs and business owners can't spend enough time on SEO and Link Building without proper focus on business. That's why we offer complete SEO and Branding Solutions worldwide, especially on Gold Coast, Australia. We assist you in growing your business by providing professional SEO Services and Smart Link Building Strategies. This will save you time and cut down on the costs of your project. We invite you to review our Tested Track Record to get a better understanding of our services. We provide continuous assistance and resolve any issues in a short period. We provide complete reports and ensure that we are transparent to our customers. Feel free to Contact Us to arrange 20 minutes of a free consultation, or you can Visit Us.
Frequently Asked Questions
Was this article helpful?