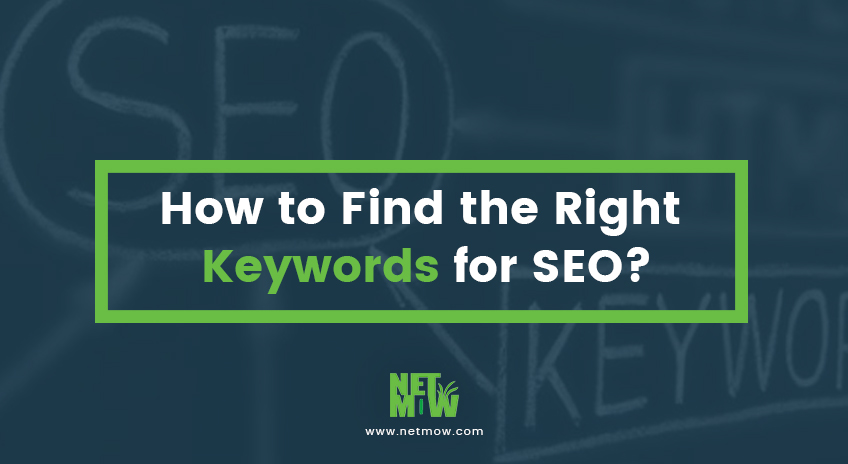 Keywords for SEO are the words or phrases used in your web content that help people find your website via search engines like Google. Finding the right keywords is crucial for content or marketing strategy, but how to do it?
Here is a keyword research process that can be followed to help people find the right keywords for SEO strategy:
1. Jot down a list of relevant and important topics
To kick start this process, narrow down a list of topics that need to rank for in regards to generic buckets. Once the important topics are selected, they can be used to identify particular keywords. For instance, a company that sells marketing software may have general topic buckets like email marketing, inbound marketing, lead generation, marketing automation, SEO, marketing analytics and social media, etc.
2. Fill in Keywords in the topic buckets
Once the topic buckets are finalized, it's time to come up with relevant keywords. These keywords should be important to rank for in the search engine results pages because the target customer is most likely performing searches for those particular keywords.
For example, some of the relevant keywords for the topic bucket marketing automation may include:
How to use marketing automation software

Marketing automation tools

Top automation tools

Email marketing automation

What is marketing automation?
Since keywords are being encrypted progressively by Google with each passing day, what else can be done?


Another smart way to find the right keywords for SEO strategy is to identify which keywords the website is getting found for. For this, website analytics software can be used such as Google Analytics.
3. Research related search terms
This step is a great way to fill out a keywords research list. For instance, if someone is struggling to come up with more keywords, he/she can go to Google.com and see the related search items that appear when a keyword is plugged in. When a phrase is typed, there are some suggestions for searches below that are related to the original input. These keywords can generate more ideas for other keywords.
To spark more ideas, type in the Google search bar some of those related searches and have a look at their related searches.
4. Check for a mix of long-tail keywords and head terms keywords in each of the topic buckets.
Long-tail keywords are phrases that normally contain three or more words, whereas, head terms are phrases that are normally more generic and shorter in length. For a well-balanced keyword strategy with short-term wins and long-term goals, it is significant to check if your keyword lists have a healthy mix of both long-tail and head terms.
5. Have an eye on your competitors
Understanding what kind of keywords the rivals or competitors are trying to rank for can be a good way to evaluate the existing keyword lists. However, it does not always mean that one should follow in the exact footsteps of their competitors. Just because a keyword is important to someone, does not mean it is important to others but it definitely makes sense to work on certain keywords that the competitor is working on and that is on your list, too. However, don't ignore the ones which are ignored by your competitors as this could be a great chance to own market share on important keywords.
How to identify what keywords the competitors are ranking for? Besides manually searching for them in an incognito browser to find out what positions the competitors are in, there is a software called SEMrush that allows running several free reports that display the top keywords for the entered domain. This way, one can get a sense of the kinds of terms the competitors are ranking for.
6. To narrow down the keyword list, use the Google AdWords Keyword Planner
Once the list with the right mix of keywords is ready, it's time to cut down the lists with some more quantitative data. To do so, there are many tools available such as Google AdWords Keyword Planner and Google Trends. In Keyword Tool, now known as Keyword Planner, one can easily get traffic estimates and search volume for the researched keywords. It may be used to flag any terms on the list that have too much or too little search volume.
When one or multiple keywords are used as an input or even when the website address is used as an input in the Keyword Planner, along with simple metrics, Google will split out a list of relevant keywords to determine how severe the competition is around each one. It will also determine how many searches it gets on both local as well as global search levels.


Moreover, historical stats and information will also be displayed on how a keyword list may perform. Furthermore, it will create a new list of keywords by multiplying various keywords list together. Since it is a free tool, it can also help with choosing competitive budgets and bids to use with the AdWords campaigns.
On the other hand, Google Trends is another free tool that allows a user to enter several keywords and filter by search history, location as well as category. Once that information is entered, it will give results that display how much web interest is there around a certain keyword. Along with similar keywords, it will also show what caused the interest and where the traffic is coming from.
The best part about this tool is that it does not give static volume numbers for keywords like most tools do. It rather generates interactive and colorful graphs that can be played with, downloaded and even embedded on the website. Moreover, it will also give more vibrant insight into a keyword with data like the relative popularity of a search item. Amusingly, to make results clearer, its data does not include repeated queries over a short period of time from a single user.
Trying to decide between keyword variations for a blog post title? Simply perform a quick comparison search to check which of the keyword is getting searched more often, in Google Trends.
Google is a kind of cool stuff and freedom. Gmail does not charge a fee for publishing, there are no more Finder fees on Google Maps, and if the service is good for Oberle SEO, you may have encountered this book on free study, where everyone is always talking about engines.
In fact, Google is very good at generating free materials cost tools that can even be used for free money.
Example: Google Keyword Planner
Google Keyword Planner is a part of Google AdWords that can be an expensive advertising platform but offers tremendous value at no cost.
However, regardless of whether you use a cent for your Google AdWords ad campaigns, you can use the Google Keyword Planner with all of the excitement. ("Interesting" in the way online shopkeepers use words.)
Still, confused about how to use Google Trends? Use this Tutorial as a Guide.
To Sum Up
The foregoing steps will help with coming up with a list of keywords that will help focus on the right topics for the targeted business. These keywords will also help with the long-term and short-term gains. Just be sure to re-evaluate this list of keywords regularly.

When more authority is gained in the SERPs, more and more keywords can be added to the lists to deal with maintaining the current presence and then growing in other areas. The next few steps in our SEO Guide lead you through creating new content that uses your keywords appropriately.
Book an appointment with us or call at +61477937937 today to know more about this discussion.
Was this article helpful?