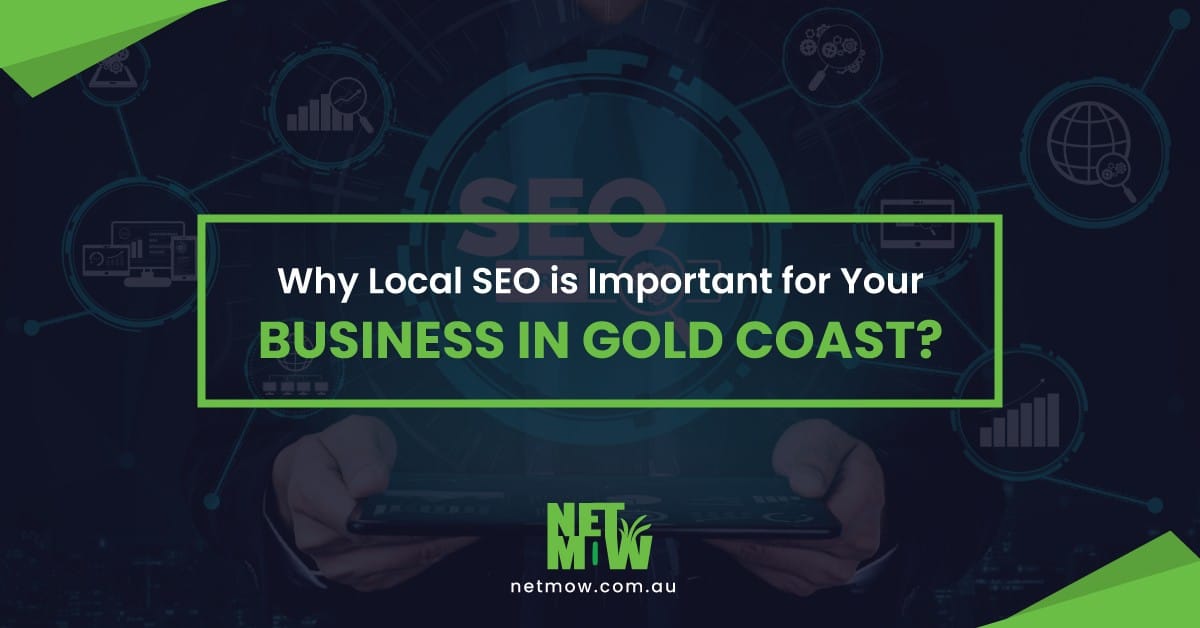 What is SEO?
SEO stands for Search Engine Optimization. It is the practice of attracting targeted traffic by using search engines' organic results. SEO experts are often responsible for creating high-quality content optimized to specific keywords and backlinks.
SEO, in simple words, is organically increasing your site's rank within search results.
Types of SEO
There are Four main parts of search engine optimization or SEO. These four SEO techniques ensure your website reaches the right audience.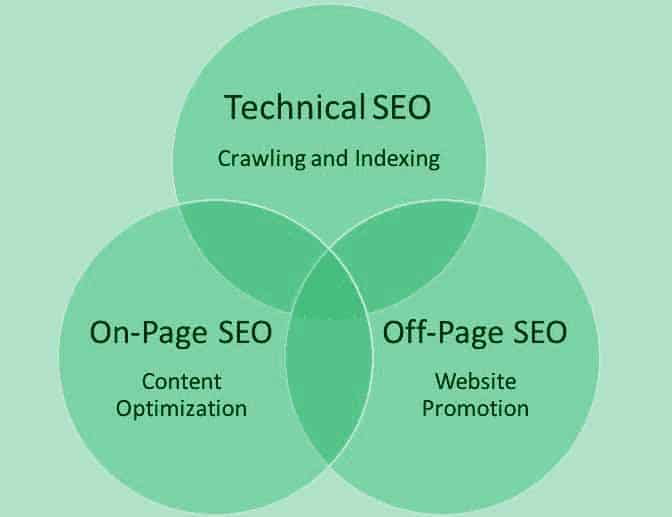 On-page SEO:

On Page SEO has to do with the webpage itself and making it friendly to search engines and users.

Off-page SEO:

Off-page SEO is all about promotion and link building.

Technical SEO:

Working with the technical parameters that affect the visibility of a website in search engines.

Local SEO:

Local SEO is a type of SEO applied to local businesses to increase local visibility.
Depending on working methods, SEO is divided into three types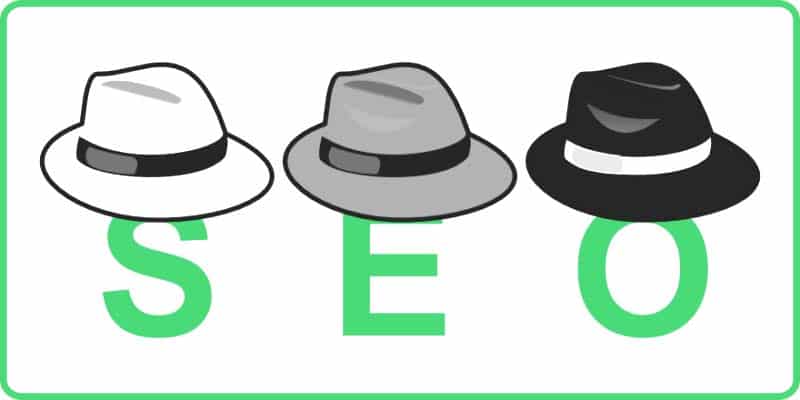 White Hat SEO: White Hat refers to those optimization techniques which are abided by Google or Search Engines.
Black Hat SEO: This is entirely different from white-hat SEO in that it seeks out and uses any flaws or loopholes in the Google search algorithm to improve its position on the SERPs.
Grey Hat SEO: is frequently employed by SEO agencies due to pressure to obtain rapid results from clients and falls between black and white SEO. It is a grey SEO with regards to how they approach.
What is Local SEO?
Local SEO refers to a type of search engine optimization (SEO) technique that assists your company or brand in standing out on top in the local search results of Google.
Every business with a physical address or operates in a geographically defined area can profit from SEO locally. If you use Google for any key keywords that relate to your business, and three listings on a map are displayed beneath it (also called the map pack), and you are a local SEO user, it can assist you in growing your business.
However, to comprehend local SEO, you must first understand how Google operates.
Why is Local SEO Important?
Get your phone out, open Google and search "Best SEO Gold Coast." What results do you get? The top results typically aren't the leading Gold Coast establishments in any other location. They are part of a local chain. They're usually local establishments in your area which are located near the location you're currently in. This is the benefit that is local SEO. 
The majority of Google queries are now local search results. If someone is performing the typical search on a daily basis, it is likely that Google displays local businesses in the vicinity remain very high.
Well, from 2017 to 2019, Google reported a 900% increase in searches that involved the phrase "near me today/tonight." In 2022 it has increased more. That's why In an attempt to meet the needs of its searchers best, Google started providing more results for geographically-related searches based on
Proximity
Relevance
Prominence
This means that if your business is located near where people conduct their search, provides the products or services they could be seeking and has a localized listing on the business directory, you're more likely to get noticed by potential customers searching online.
Benefits of Local SEO
In addition to gaining greater visibility on Google search page results (SERPS), making the investment in local SEO can bring other advantages for small companies.
Cost-Effective Marketing Solution:

It can take time and effort to maintain your company's information on directories on the internet; however, you can establish local business listings on the internet for free using tools such as Google My Business and Facebook local SEO, which makes it the most cost-effective alternative for advertising on the internet.

Helps Local Customers Find You:

72% of people who look for local businesses visit stores within 5 miles. Therefore, if your business appears in local search results or Google Maps, there's a greater chance of capturing new prospects for your small-scale business.

Reaches Customers Who Are Ready to Buy:

Over 80% of searches for local businesses carried out on mobile devices translate into sales. This is due because local SEO places your business in front of the buyer at exactly the time they're looking for a particular item or service, making them more likely to purchase or inquire about more details.

Delivers More Qualified Search Traffic:

Local search can help filter out those who don't have the intention of contacting your company. This isn't due to the fact that the search engine is making an effort to protect companies from potential customers; however, they are trying to deliver relevant local results according to proximity and intention. 
How to do local SEO?
The steps your small-scale business can take to improve its visibility on local search results are more accessible than you think. Here are a few most effective ways to boost your local SEO initiatives.
Create Accurate, Consistent Local Citations: Local citations are when your business name, address, address and telephone number are listed on the web, such as in the local business listings. Wherever you post local citations to the internet, ensure that the information you provide is correct and inconsistent each time. This makes it easier for search engines to believe in your report.
List Your Business in Online Local Directories: The creation of local business listings on major search engines, as well as online directories for businesses like Google My Business, Yelp, Yext, Bing Places and Facebook, helps search engines to confirm that your business is legitimate and your information is correct. (Again, ensure that your information is correct and constant!)
Google Business or Google My Business Set Up & Maintain: When you create a Google My Business profile for your small business, it is possible to upload your business's details straight to Google Search and Google Maps. Additionally, being connected to Google My Business lets you keep track of reviews about your business on Google, make quick changes to your hours, and keep track of your customers' needs with tools like Google Posts.
Respond to Reviews and Feedbacks Regularly: Making an effort to respond to online reviews shows your customers that you value their feedback and can be a positive sign for local search rankings. While getting more reviews from the business might require some work, when you begin receiving them, you need to be prepared to reply, regardless of how favorable or unfavorable.
Add Hyperlocal Content to Your Website: Incorporating local keywords into your web page's content can significantly impact. Mainly using business identifiers such as "SEO in [CITY, ST]" integrated into the content on your website can aid search engines in understanding not just what you're doing, however, but also the local regions you provide. This means that you're more likely to appear when someone in your vicinity seeks out a "SEO near me"
Need assistance in getting to the right place with SEO for locals? NETMOW can assist you in claiming control, optimizing, and managing your local SEO presence. Learn more about local search optimization and join Netmow's Local Search Fuel solution today!
What We Offer as Local SEO Professionals
A successful Local SEO plan is the result of many components. We design your customized strategy using methods and tools like:
Competitor Analysis
Google My Business Management and Optimization
Reputation Management
Technical Audits
Citation Building
Link Earning
Content Curation
Keyword Research
If you have any issue with SEO Gold Coast or Local SEO, Visit Us at Gold Coast. Feel free to contact us for a 20 min Free consultancy. Our online support team is available 24/7 in your service. 
Frequently Asked Questions
Was this article helpful?