How to Make a WordPress Website for Free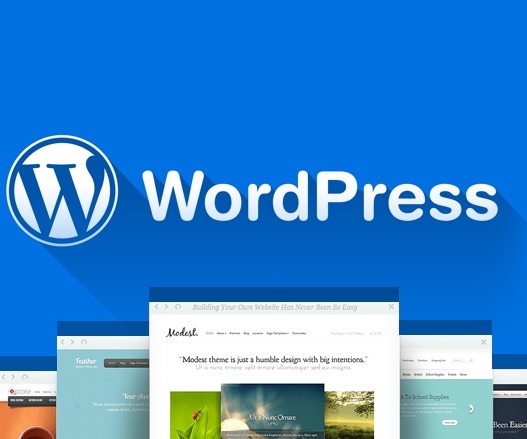 In the digital age, having a website is essential for businesses, bloggers, and anyone looking to establish an online presence. WordPress, a popular content management system, is the go-to choice for creating a website.
But did you know you can make a WordPress website for free?
In this comprehensive guide, we'll walk you through the process, offering insights, tips, and step-by-step instructions to help you create a professional website without spending a dime.
How to Make a WordPress Website for Free
So, you're ready to embark on your website-building journey. But before you get started, it's crucial to understand the key steps involved in creating a WordPress website for free. Here's a breakdown of what we'll cover:
Step 1: Choosing a Domain Name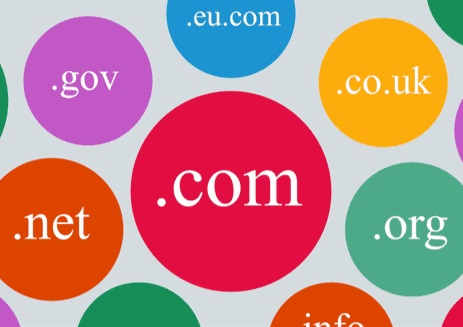 The first step in creating your WordPress website is selecting a domain name. Your domain name is your website's address on the internet.
It should be unique, memorable, and reflect the content or purpose of your site. Try to include your focus keyword, "how to make a WordPress website for free," in your domain if possible.
Step 2: Selecting a Web Hosting Provider
Next, you'll need a web hosting provider that offers free hosting services. Some popular options include WordPress.com and 000WebHost. Ensure your chosen host supports WordPress installations.
Step 3: Setting Up Your Website
Once you've chosen your hosting provider, it's time to set up your website. You'll need to install WordPress and configure the basic settings. Don't worry; it's a straightforward process, and you'll find plenty of tutorials online.
Step 4: Choosing a Theme
Selecting the right theme is crucial for the look and feel of your website. You can find many free WordPress themes to choose from. Make sure your theme is responsive and user-friendly.
Step 5: Customizing Your Website
Customization is where your creativity shines. You can change the layout, add widgets, and personalize your website to match your brand or style.
Step 6: Adding Content
With your website structure in place, it's time to start adding content. Create engaging and valuable articles, pages, and media to attract and retain your audience.
Step 7: Optimizing for SEO
To increase your website's visibility, optimize it for search engines. Use the Yoast SEO plugin to help with keyword optimization, meta descriptions, and more.
Promoting Your Website
Promotion is key to growing your online presence. Share your content on social media, engage with your audience, and consider email marketing.
Building an Audience
Building an audience takes time. Interact with your visitors, respond to comments, and focus on delivering high-quality content.
Monetizing Your Website
Once your website gains traffic, you can explore various monetization options, such as Google AdSense, affiliate marketing, or selling your products or services.
Maintaining Your Website
Regular maintenance is essential. Update your plugins, themes, and content to ensure your website stays relevant and secure.
Troubleshooting
If you encounter any issues, there are numerous online resources and forums where you can seek help and find solutions.
FAQs
Q: Can I really create a WordPress website for free?
A: Yes, you can! By choosing a free hosting provider and utilizing free themes and plugins, you can create a WordPress website without spending a dime.
Q: Are there any hidden costs associated with a free WordPress website?
A: While the core services can be free, you may incur expenses for premium themes, domain registration, or advanced features.
Q: Is it possible to change my website's domain name later?
A: Yes, you can change your domain name, but it might require additional steps and costs.
Q: Do I need coding skills to create a WordPress website?
A: No, you can create a WordPress website without coding skills, thanks to user-friendly interfaces and helpful plugins.
Q: What kind of content should I create to attract an audience?
A: High-quality, informative, and engaging content that addresses your target audience's needs is key to attracting and retaining visitors.
Q: Can I make money with a free WordPress website?
A: Yes, you can monetize your website through various methods, including advertising, affiliate marketing, and selling products or services.
Conclusion
Creating a WordPress website for free is an achievable goal for anyone looking to establish an online presence. By following these steps and staying committed to producing valuable content, you can build a successful website without breaking the bank. Start your website-building journey today and enjoy the benefits of an online presence.
You May Also Like To Learn More About Gold Coast SEO:
NETMOW – Gold Coast SEO Agency
NETMOW is the premier in Gold Coast SEO agency dedicated to helping many firms grow their business. Visit our Gold Coast SEO page to learn more about the Search Engine Optimisation and how we can help you optimise your website for SEO and increase your online visibility. Contact Us today to get started!
Stay Connected With NETMOW
Stay connected with NETMOW for the latest news and updates about SEO. Follow us on social media (Facebook, Linkedin, others are at footer) to get tips and strategies to help optimise your law firm's website for SEO and grow your business.
We value your opinion! If you have had a positive experience with our services, please take a moment to leave us a Review On Google Maps. Your feedback is greatly appreciated!
Was this article helpful?