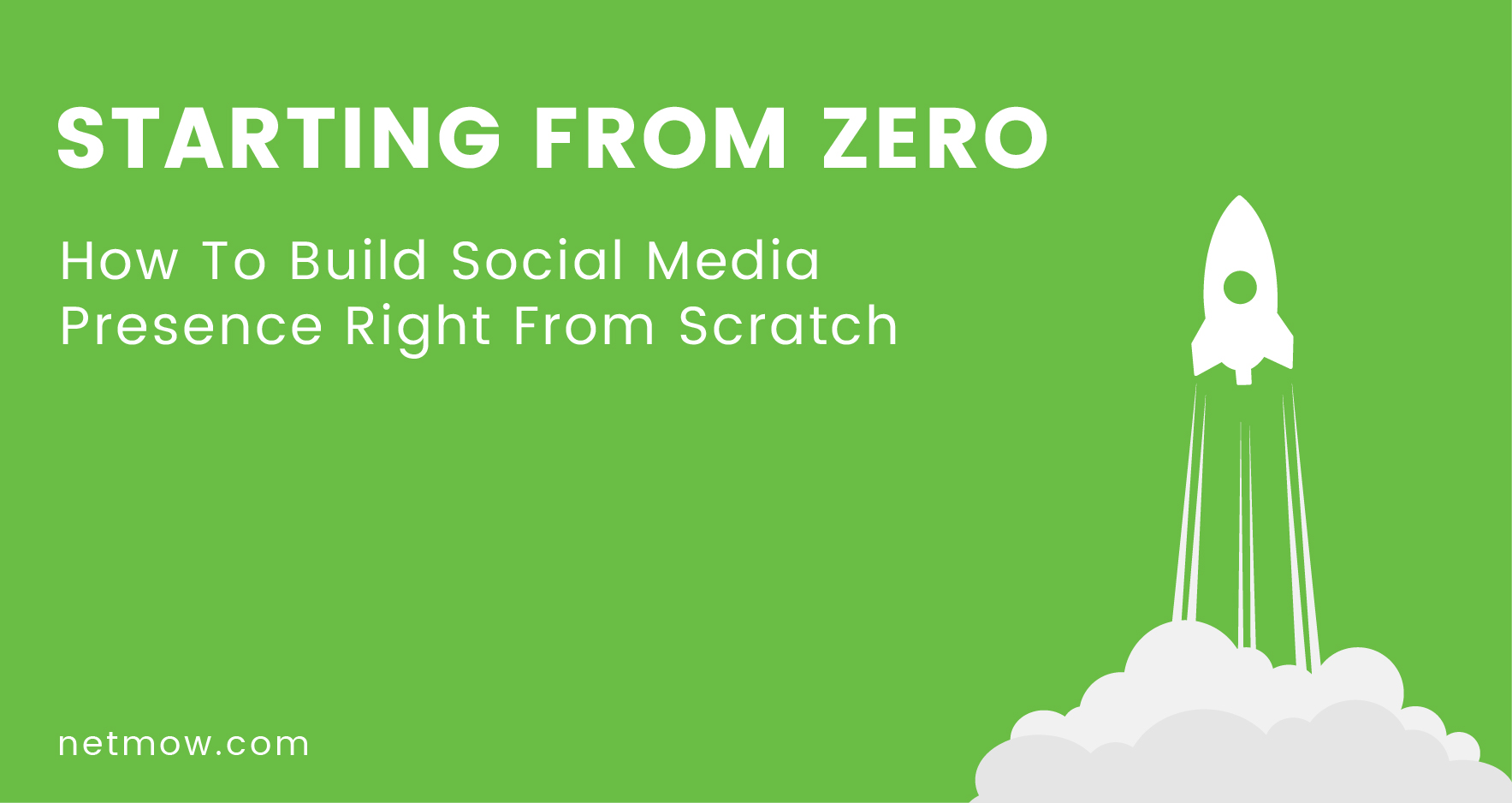 If you are a new organization or have a brand new initiative, there are quite some reasons that will make you want to build a digital presence. It's not daunting for you to get there you can make it by starting from scratch. Many companies have tried this and accomplished their goals in this competitive market.
You need to follow these four steps to make it:
Plan for social media goals
This is the initial step where you have the answer to the question "why". Perfect planning leads to sure success.
Your goals should be:
Specific
Measurable
Attainable
Relevant
Time-bound
Understand your audience and competitors
The organizations that do not create content for their ideal audience have very low engagement in social media. Form audience personas that understand what your business is all about. These personas will help you know your target market and what content to use for the audience.


Also, make a list of the organizations that are offering the same services as you do. Analyze the social networks they use, their posting frequency, number of followers, and what makes them stand out in the market. Apply the best practices that make them successful.
Select a social network and set your profile
You don't have to be present on every platform but just stick to ones that will work best for you. You should leave your profile complete by completing every detail and uploading a decent photo of yourself. Explain what the company offers, your goals, and what solutions you give your customers. Be specific when making the descriptions so that you can list only what is relevant. Too many details and long paragraphs may be tedious and keep away potential clients from paying attention to it.
Put on your social
If you are using Twitter, you need to start following the audience that needs the information of your services.
Follow only the influential people who may follow you also. They may be following organizations like yours, and they may tweet to consult or seek clarifications. Make sure you have buttons that will make it easy for people to follow your site. Involve yourself in the already-going conversations about issues that are of high content.
Facebook is a broader platform than Twitter. Insert a few teasers on your Facebook account with nice picture uploads put on a regular basis.  Ensure you have buttons that will make people follow you easily. As time goes, you might want to start Facebook paid advertising. Post the progress of your organization and the crucial events. This will help in keeping the public aware of any new moves made.
You can also directly publish your articles on LinkedIn that will be seen by the people with whom you have connections. The items are still visible who have no idea if what they search for is related to your contents. Take time to brainstorm on the articles that can give you a plus once posted. There are several professional publishers that you can work with.


Growing a social media presence for your small business isn't an impossible task, but it does take time, and that's a price many small business owners just can't afford. Hopefully, these steps will help you face the challenge. If you find yourself in a tight spot, don't be afraid to ask for a little help from your friends at NETMOW.
Was this article helpful?