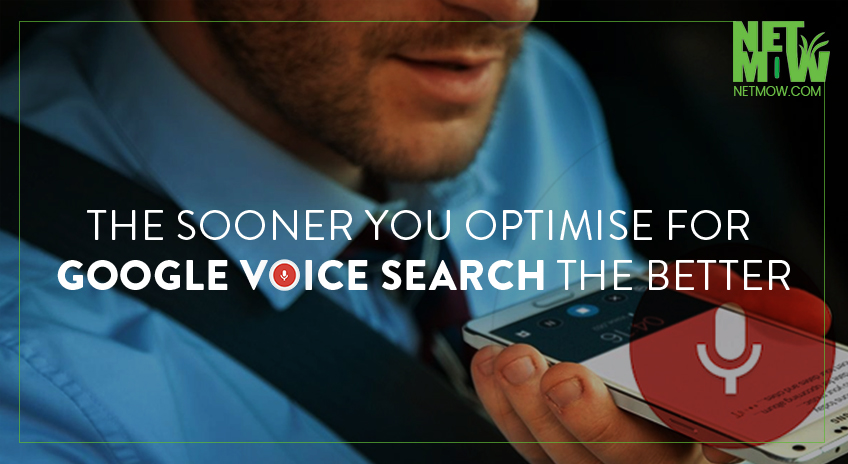 For years now Google has been working towards improving its voice search technology and algorithms. With so many people using a mobile device to access the internet these days, many people prefer to simply speak their search query rather than try to type it on a small screen.
What this means is that people tend to speak a more detailed query as compared to typing, and Google has had to constantly modify how its search engine interprets these semantic queries.
With many mobile devices equipped with enabled location tracking, many searchers now speak queries without asking for a specific location. Instead, they'll say something like "the best hair salon near me" or similar.
Voice queries tend to be long strings of words or even complete sentences, as compared to more clipped typed search queries that are far more focused and to the point. In general, people tend to be far lazier with typing than with speaking.
While many people still type in their search queries, the number of people using Google Voice Search is growing daily. Therefore, the content on your website needs to be voice search-friendly as well as target those coveted and important keywords.
One of the most common uses of voice search is to get directions, which is far safer when driving, so this is definitely something to keep in mind if you want people to find your physical business location when querying the big G.
People will even ask Google things like helping them find a store that sells the goods they want. Even down to details like opening hours and if parking is available.
The processes of quality and effective SEO are always evolving and it takes someone with their finger on the industry pulse to really know how to keep your website in top shape and in Google's good graces.


Ideally, you want your website and its content to be optimized for desktop environments and mobile devices, and this includes optimizing for both typed search queries as well as longer, more natural spoken queries.
Read More…Voice Search is Growing – Are You Ready for It?
The best way to optimize your website for both typed searches and Google Voice Search is to put your content strategy in the hands of an experienced SEO professional who knows what Google wants and is always abreast of the most recent changes. This will help guarantee the best search engine rankings.
Reach out to our expert team to discover how DBS Interactive can help optimize your website to leverage the growth of voice search.
Was this article helpful?