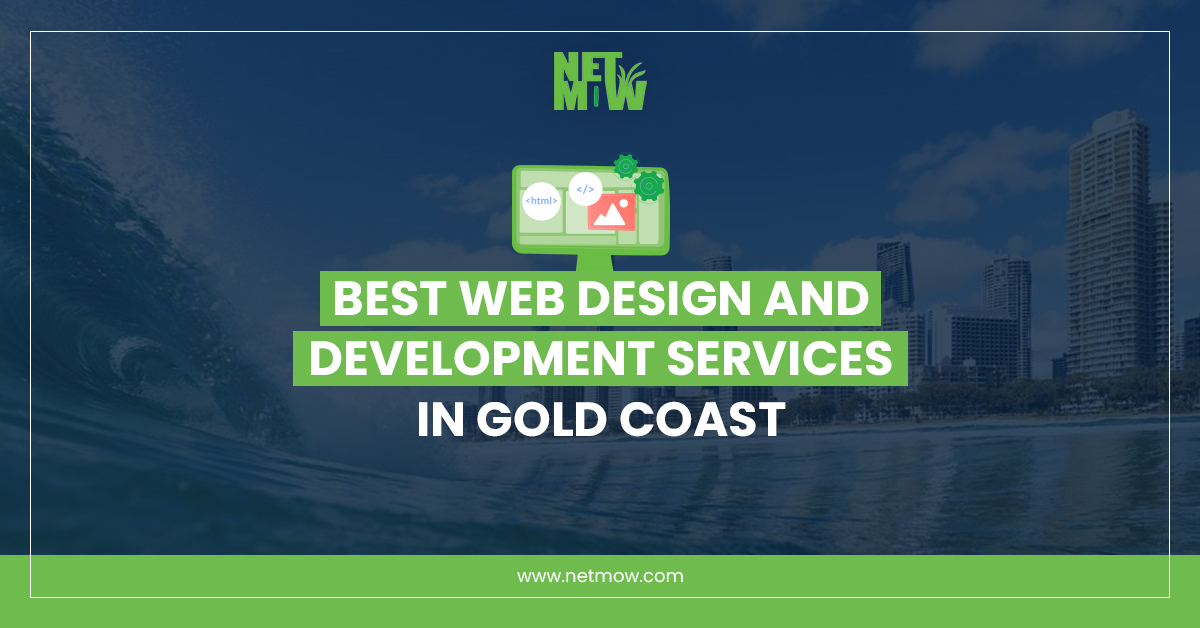 Responsive Web Design Services in Gold Coast:
We provide the best responsive web design services in gold coast. A responsive Web Design uses HTML and CSS to automatically resize, hide, shrink, or enlarge a website to make it look good on all devices (desktops, tablets, and phones). Responsive web design is about creating web pages that look good on all devices! A responsive web design will automatically adjust for different screen sizes and viewports.
How to Design A Website:

Although designing a website is not very difficult, it is not so easy. As technology advances, it enables us to achieve more and more tasks without even realizing how complex they are. Learning how to design a website by yourself is one of these.
Thanks to the evolution of website builders, you can design a website and craft an impressive online presence of your own. Using professional web design features, you can generate revenue, nurture a community of fans, and promote your brand online.
Before you design a website, be crystal-clear about what you want to achieve. Once you decide which type you need, it's time to start the exciting part – designing your site. As you set off on this journey, keep your overarching purpose in mind and think about how the design will help achieve your objectives.
Now that you've identified your goal, your next step is to choose the right website builder to accomplish it. A website builder (also known as a CMS) is a platform on which you can design, personalize and publish a website without any knowledge of coding. There are dozens of platforms available on the market.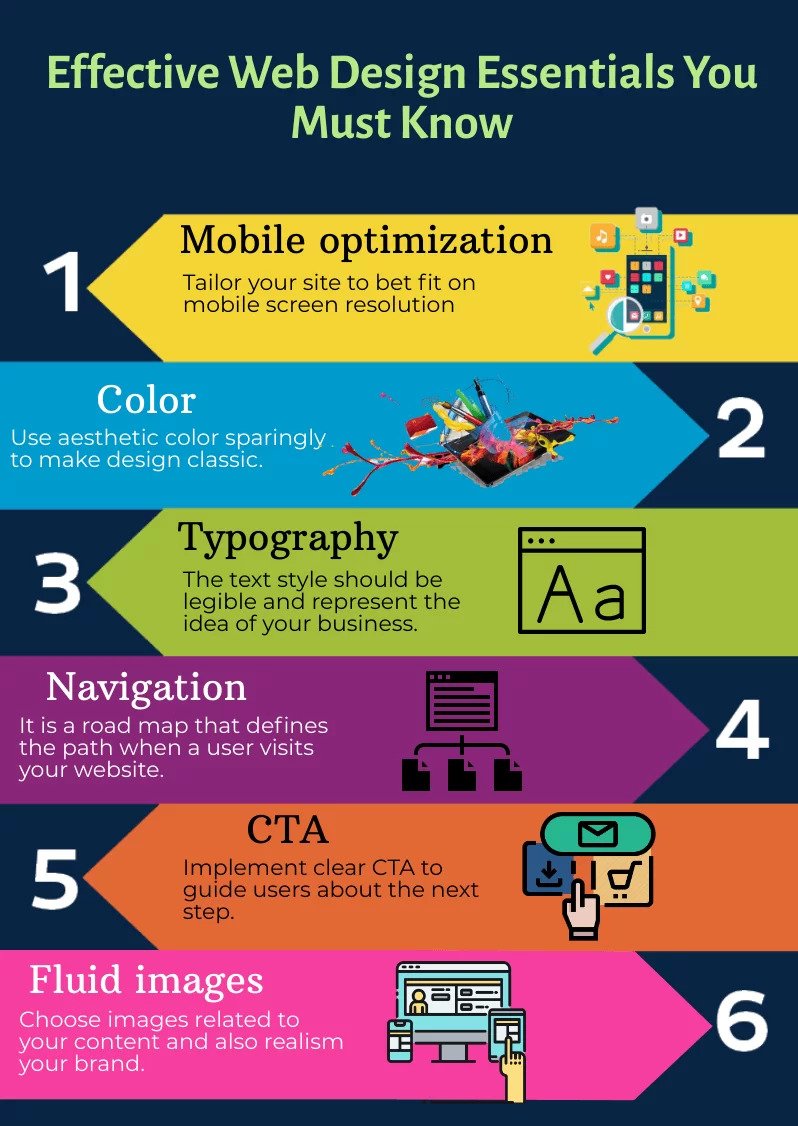 Once you're logged into your platform of choice, it's time to conceptualize your website layout. If you want to start from scratch, you may want to map out your website's design on paper before starting to drag and drop. However, another option is to use a template, a pre-designed layout created by a professional designer.
To put it in simple terms, your domain name is your address on the internet. It's what your visitors will see in the bar of their browser, right after the www. Registering your domain name is critical for online success. Internet users automatically perceive websites with a custom domain as more professional and trustworthy. When chosen wisely, a domain name also helps search engines (like Google and Bing) understand what your website is about. This is important because it helps bring in more traffic to your website.
Now that you've set the foundations for your design, it's time to get practical and prepare the content that will be featured on your website. This includes your images, text, logo, videos, and more. Use your material as much as possible to ensure you're offering unique and branded content. If you're not using original content, make sure to acquire your resources legally.


Every business is unique, and so is every website. Nevertheless, there are some traditional sections that your site visitors will expect to see. You've got your content ready, claimed your domain name, and set up your website's pages. It's officially time to design the elements of your website.
The internet is becoming one of the most important marketplaces in the world. It's estimated that in 2021, over 2.14 billion people worldwide will purchase goods and services online. For the creative and professionally minded alike, adding some of the following tools to your website can help facilitate efficient and secure transactions.
Web Design and Development Australia – Web Design Services Company Gold Coast:

There are many web design companies in Australia. One of them is 'NETMOW ranking 1. We design websites with both target audiences and business goals in mind. We also manage advertising and social media platforms for you, exposing your business to more sales.
Moreover, we develop intelligent expert websites, producing a quality build that runs effortlessly. We design functional websites to fulfill your goals as a business truly. Considering your target audience, goals of the website, type of business, and many more factors. We tailor the design to make a website reach the right clients. It's your quick and affordable solution to getting online.
Web Design Software:

If you're new to web design, you probably want to know which web design software is worth the investment. You might also want to know what the must-haves that every web designer should know are? Choosing a great web design tool comes down to its functionality and purpose. There isn't the best all-in-one solution. Also, depending on your goal, you may need to use more than one design software to achieve your desired result.
We recommend testing out several types of web development software to learn which one suits your work the most.
In digital advertising services, we are providing Facebook and Google advertisements. Nowadays, companies reach more clients by using digital advertising. We offer Digital advertising to open up new opportunities for companies. With the help of a digital advertising company like us, you can successfully use its promotion mix and attract more clients.
Our efficient team develops web apps and computer software using the required platform based on the client's requirements. Different business and non-business software we are providing for our clients to run their business effectively. Our Web apps and software team always trying to satisfy our customers.

To boost your business to different media platforms, you may need the best graphic design company. We think that you are in the right place now. We are a top graphic design company and designing different types of artworks. You can choose us for Logo Design, Banner Design, Animated Banner Design, Digital Design, Advertising Designs, Brochures Design, Leaflets Design, Poster Design, Package Design, Display, or Exhibiting Graphics, Infographics, Corporate Profile Designs & Business Card Designs. Our designers use the latest graphic design software so that the work done is perfect. We have worked with Client Client…Our graphic design firms are ready to serve both national and international clients by following modern trends and technology.
To get creative, excellent, and innovative design ideas, contact us. We are always here for you.
We also provide eCommerce website development services. Currently, we have more than a hundred Ecommerce clients who are very much satisfied with us for our unique services and support. Nowadays, customers are willing to buy goods and services online, and we provide Ecommerce website development for companies to work efficiently.
Web Design Services in Gold Coast:

In the modern world, an organization's digital presence is integral to its success. A well-crafted website is the cornerstone of that presence. While creating the perfect website can seem like an impossible task, there is an abundance of firms that specialize in web development to make it easier.
Our developing skills allow us to create fast and straightforward working websites, perfect for creating an online presence. Through the technology of Squarespace, we can create a website to achieve your business needs and more!
Don't know how to market your business? Not to worry, we can do it for you! We can set up, run your online media pages and create ad campaigns on those platforms to bring in more clients. Online marketing reaches millions of people that would otherwise never have seen your business before.
Don't know how to market your business? Not to worry, we can do it for you! We can set up, run your online media pages and create ad campaigns on those platforms to bring in more clients. Online marketing reaches millions of people that would otherwise never have seen your business before.


At NETMOW, it is our responsibility to lead your consumers on a fruitful journey across integrated online channels with the primary goal of making actual conversions for your business. While the long-term target is to turn interested into sales, your online content needs to cater to clients at all sales process stages.
From sparking consumer engagement at the front end to establishing loyalty and trust once leads are converted, content marketing is the ribbon that ties your business prospects to you. Providing measurable results, our customizable range of integrated services allows you the freedom to compile a strategy that suits your business and budget.
Frequently Asked Questions:

Q. What types of businesses can you help?
A. We are an excellent fit for businesses that provide a service for consumers, operate in a local or regional market, and have less than 25 employees. We can also be a good fit for some B2B businesses, depending on the marketing goals.
Q. Do you offer email accounts with your web hosting?
A. We do not offer email hosting but are happy to help configure your domain name to work with Google Workspace or Microsoft 365. Both services provide excellent email hosting and direct integrations with office software, collaboration tools, and file storage.
 Web design refers to the design of websites that are displayed on the internet. It usually refers to the user experience aspects of website development rather than software development. A web designer works on the appearance, layout, and, in some cases, content of a website.
Best Reasonable and Affordable Custom Web Design and Development Agency in the Gold Coast
Was this article helpful?