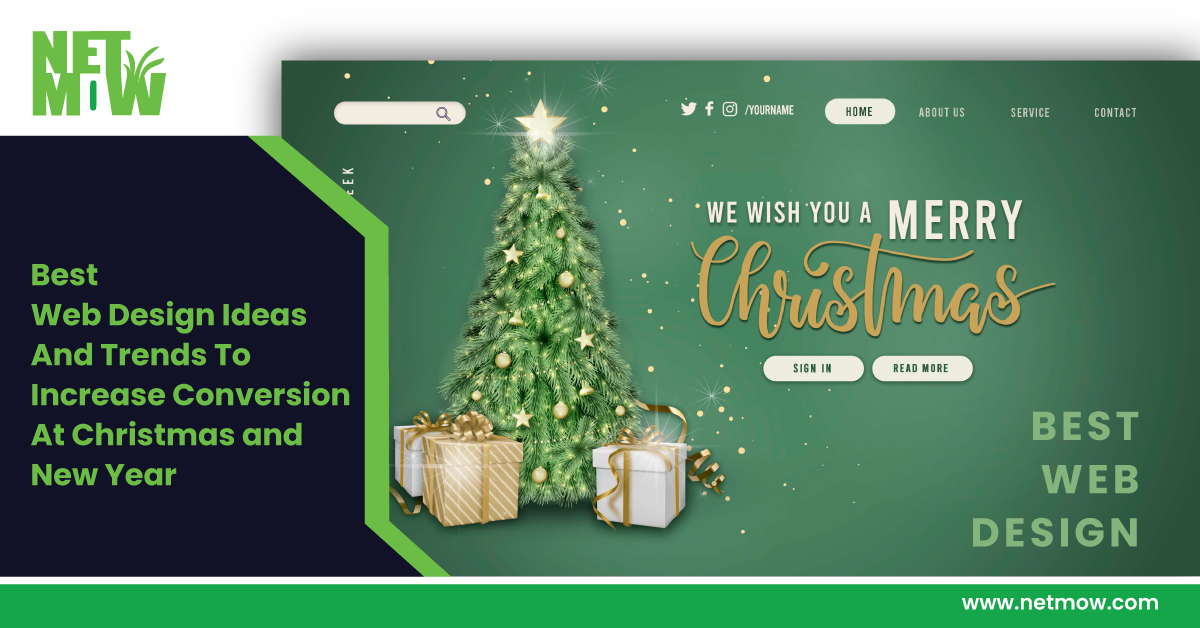 Wishing you a Merry Christmas and new year! The new year and Christmas are drawing nearer. We should prepare ourselves to greet this festival in the best way. To keep the Christmas spirit high, we should display it in our lives and business. We already have many ways to display Christmas love in the physical world. But what about the online world? The best way to display the Christmas spirit for your business is to change the design of your website. This approach will help your audience know that you are excited about Christmas. If you are looking to change your web design for Christmas, then look at the following ten web design ideas for Christmas. 
Why Should You Redesign Your Website For Christmas?
Redesigning your website will give your customers a good holiday experience. 
Decorating your home will indicate that you are excited about the holiday. Similarly, designing your website will let your customers know that you are excited about Xmas. Also, the decoration will bring newness and positivity to your business. 
Moreover, if you are moving with current trends, it will help you earn more this holiday. Google is one of the giant companies around the world. It also understands the importance of custom branding for holidays and events. That's why Google works on google doodles. Google changes its logo temporarily on all occasions, including Christmas, Halloween, Turkana Human, and more.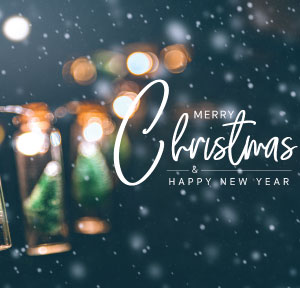 Moreover, VLC also adds a Santa hat in its logo when Xmas is near. 
Now, let's move on to find the best web design ideas for Christmas.   
Display A Christmas Welcome Message
Displaying a warm greeting is one of the best ways to show Xmas spirit. 
You can use different festive graphics to wish your customers a Merry Christmas and new year.
To display a welcome message, either you can add it to your homepage or create a pop message. I would recommend adding a pop message as it will be easier to remove once the holidays are gone.
Add Some Fun Xmas Game
Entertainment is the best way to attract anyone. And if you want to add fun to your website, you can add little games. 
The little fun games will attract more people. To get an idea for your games, check here. 
Moreover, if you are thinking of making these games by yourself, you will need to learn HTML, CSS, and JavaScript. But to save time, you can hire a freelance game developer for a one-time project. 


Once your game is ready, announce it on different platforms, like social media or your email list. You can also improve engagement by offering coupons or discounts for the people who play your game. 
Change Your Website Colors
Changing your website colors is another fantastic web design idea for Christmas. As it will help your website to uplift the Christmas spirit. You can use the following colors for Christmas branding:
Red 

Green 

White 

Blue 

Gold 
You can use these colors in sidebars, fonts, images, or the main content body. 
For instance, you can use the most prominent color like red for highlighting important information for selling products. 
Change Your Logo
Modifying your logo for Christmas is another important aspect of Xmas branding. All the big companies change their logo for the holidays, for instance, YouTube, Google, Facebook, Target, Coke, Warner Bros, etc. 
So you should also edit your logo for the holidays. You can make it look different by adding snow, hats, or scarves. 
Create An Advent Calendar
Opening numbered doors to reveal a present within is a notion that everyone can get behind, much like when you were that happy youngster in December. This feature is a fun method to tempt consumers with unique deals, and it's a great way to keep them engaged and coming back to your website every day until Christmas. It's also a fantastic way to boost social media engagement, data collection, and website traffic. 
So, after changing the look of your website, do not forget to add an advent calendar. 
Modify Social Media Buttons
This holiday season, give your social networking buttons a thorough facelift. While your visitors may anticipate you to use a Christmas-themed design as a background, they will be surprised by this. Even if you don't alter anything else, using symbols that resemble Christmas decorations will serve to remind your visitors of this joyous occasion. 
Add Snow To Your Website
Everyone wants a white Christmas, so use snowy plug-ins to turn your site into a winter paradise. They're available in most Content Management Systems, including WordPress, Joomla, and Magento, and they're typically free to use. 


Including components like these on your website or landing page can help you stand out from the crowd. It keeps your material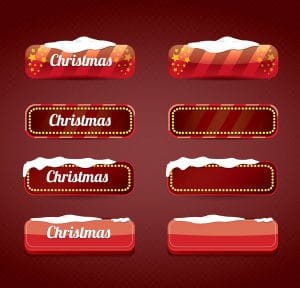 fresh and reminds your clients that you're excited about the upcoming celebrations as well!
Decorate Buttons, Forms, Etc
You may get a more beautiful look by using more basic and cleaner visuals, such as Christmas element silhouettes, whose hue can easily be changed to fit your website's colors. Otherwise, you can still go with snowflakes, which everyone likes.
No matter what you choose, your website will have a refined appearance. To spread the Christmas love, you can also decorate your navigation, sidebars, footer, submission forms, and other areas of your website. 
Update Landing Pages
Landing pages are always for all businesses. The landing pages are a terrific approach to bring your customers' attention to a specific product or special deal. So, maintain an informative page with appealing graphic components that connect to your information. To get your consumers in the Christmas mood and aid raise conversion rates, design the pages to have a festive vibe and add multiple CTAs. 
Add Engaging Videos
According to statistics, many individuals desire to see more video material from marketers. And marketers claim that video can increase sales up to 80%. Thus, it is a successful way of attracting and connecting with people. Because video can convey a lot of information in a short amount of time, it may be used to explain a procedure, advertise a product, or just add a visual aspect to your website.
Using festive features and colors in your holiday advertising film can put your clients in the Christmas mood and encourage them to make a purchase.
Change The Look Of Your Newsletter
Create a customized newsletter for this event. For the holidays, you can choose from many gorgeous newsletter designs. Even if you don't send emails to your clients regularly, greeting them with a well-designed e-card loaded with kind wishes will remind them of your business. 

Final Thoughts
As you can see, it's not too late to make some minor but significant modifications to your website's design to make it more appealing to clients. There are various methods to get into the Christmas mood and enhance conversions, from altering your logos to holding a Christmas countdown.


We hope that the article was helpful for you. Feel free to ask if you have any questions regarding website design. 
Merry Christmas & a Happy New Year! 
Frequently Asked Questions
Do I need to hire a front-end developer to redesign my website?
If you need to make only minor changes, you can do it yourself by watching small tutorials. But if there are numerous, you should hire a graphic designer or a front-end developer to handle the task. 
Why should I change my website for the holidays?
Following current trends is the best way to market your business. All big companies like Google, Facebook, VLC media player change their logos according to the occasion. 
Moreover, if you don't show your excitement for Xmas, there are high chances that people will not come to your brand. 
Was this article helpful?