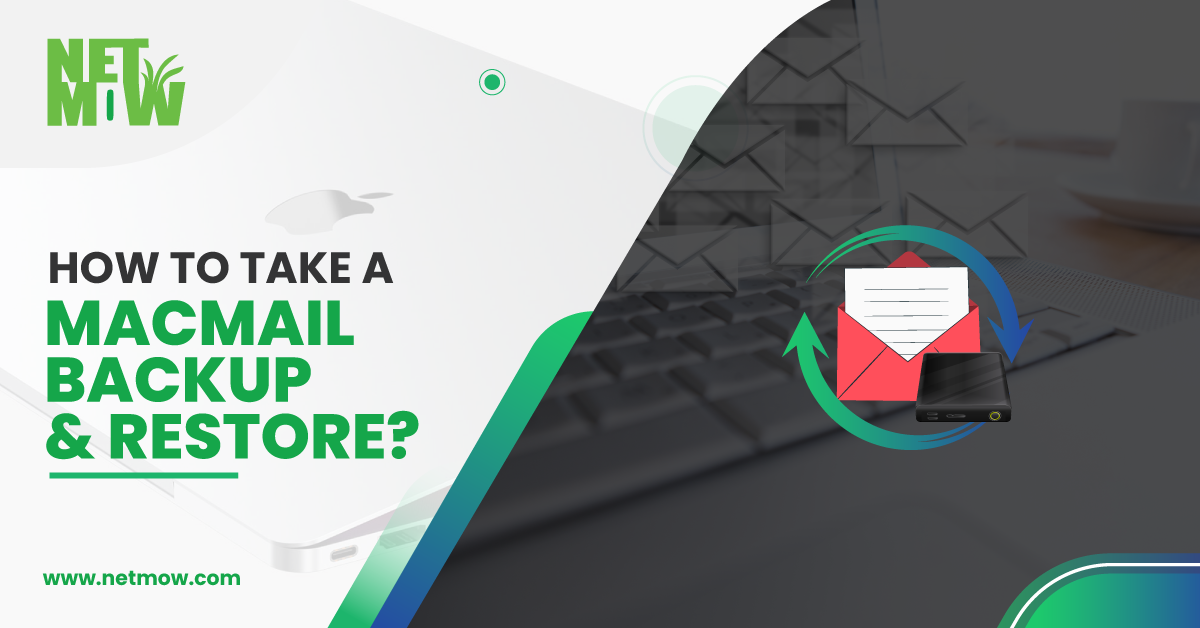 Put simply, end-to-end encryption uses public keys to secure email. The sender encrypts messages using the recipient's public key. The recipient decrypts the message using a private key. There are two methods by that organizations can implement end-to-end encryption, PGP and S/MIME. After reading this article, we hope that helps you take Mac Mail Backup properly.
What does all this mean to you?
Email is critically important and for security purposes, we need to keep backup at all times. Keep your Email Secure and take backups regularly. In this article we are going to show you:
How to take Mac Mail Backup?
How to restore Mac Mail backup?
Both of these strategies are for Mac users. Stay tuned to our blog for information to help Windows users.
So Let's start. These instructions were created using MacOSMonterey (V12.2.1)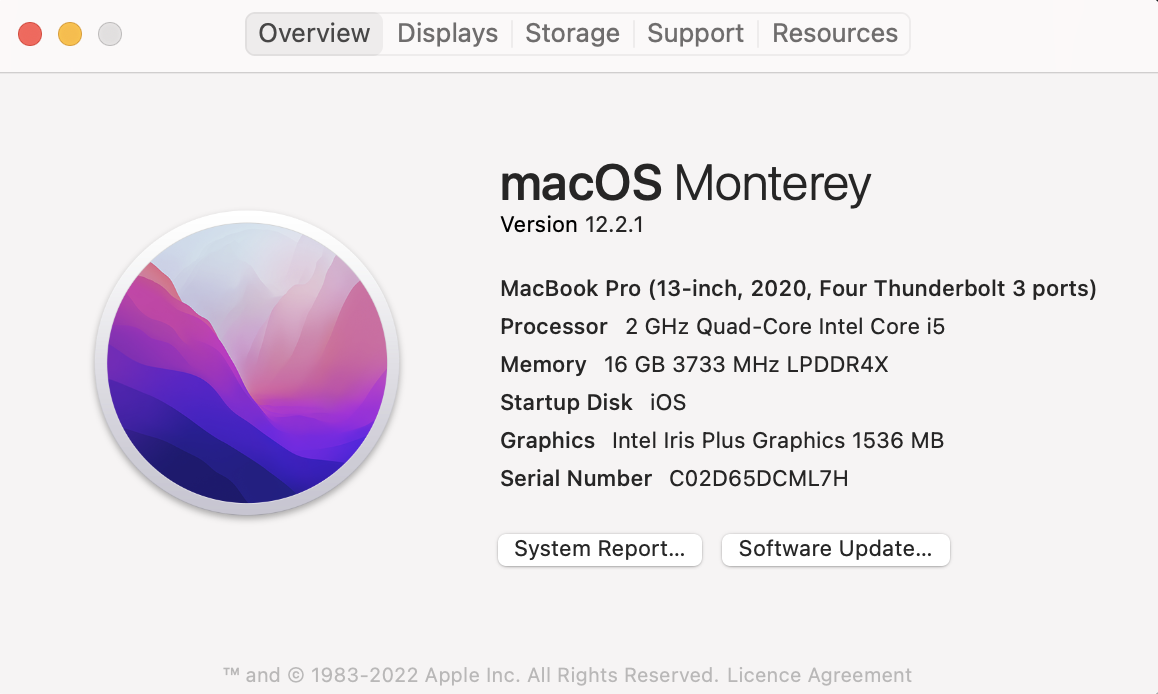 How to take Mac Mail Backup?
Save your Emails:
Go to Launchpad, find Mail And Open it.
Select Any Mail Box (which you want to take a backup)
Click On Mailbox Menu from the Top Menu then Click on Export Mailbox
The system will ask you where to Save it, Select a place, and Choose.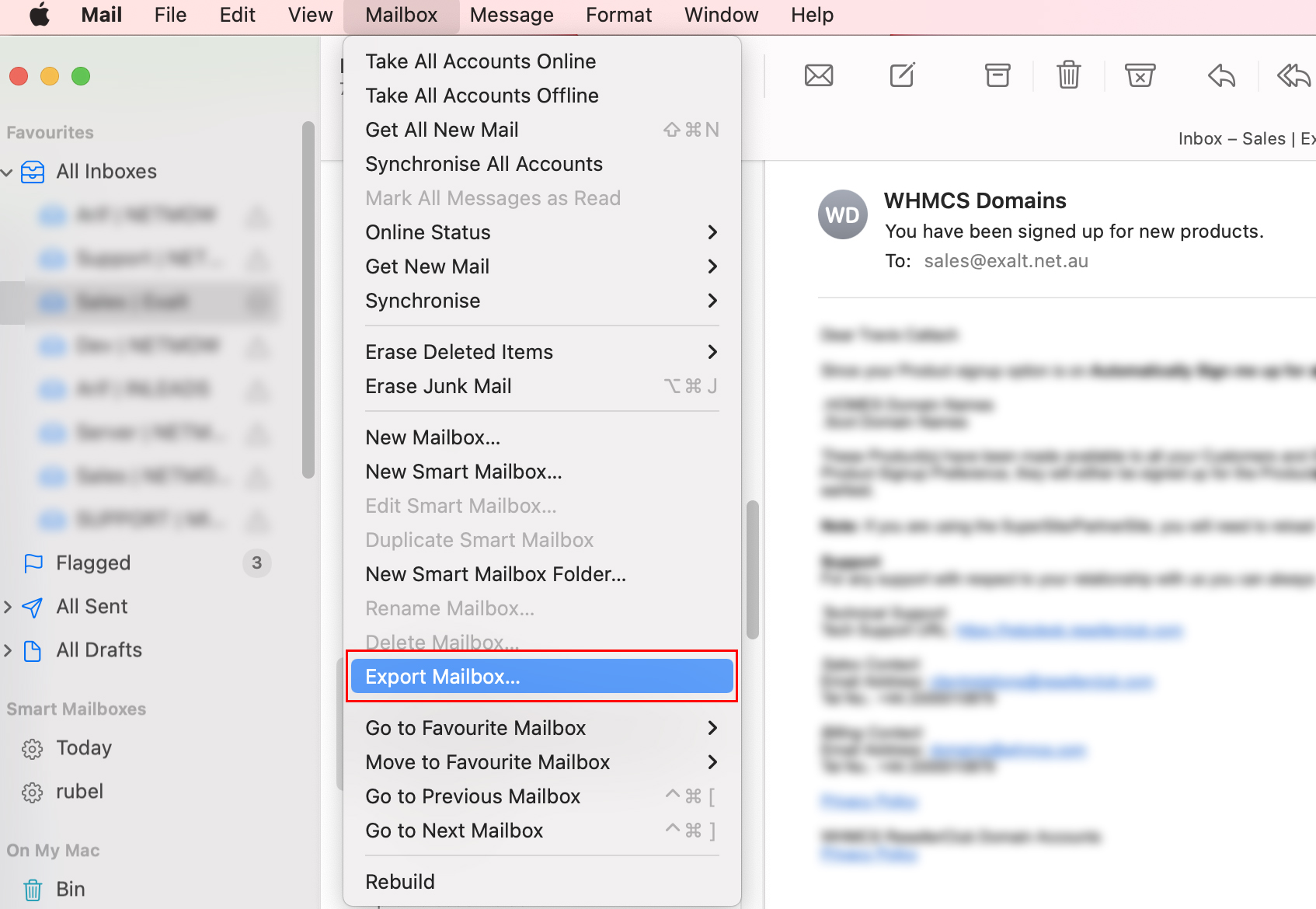 Based on the size of your email the system will save your email in your place.
That's it, you are done with the save/backup part.
How to restore Mac Mail backup?
Time to restore your Backup. When you transfer to a new hosting or new email hosting then you can import our old MacMail backup. It's really easy, let's go for it:
Open MacMail
From Top Menu, Under File Menu find Import Mailboxes.
A Pop-up box will open, Select Apple Mail from the list of options.
Select your Backup Folder where you Save it on Step 1.
The emails should now be in a new mailbox called Import, in the sidebar. You can Drag folders and emails from the imported mailbox to new or existing mailboxes.
You are done.
Sound difficult? We can help.
Thanks for reading our articles, if you need any help on this you can contact us over the phone or can email us also. Our experts can help you with remote system support.
If you need any help with Local Marketing, Web Designing, Development, Software development, or SEO, we are happy to help. We are the best in SEO Gold Coast.
Was this article helpful?