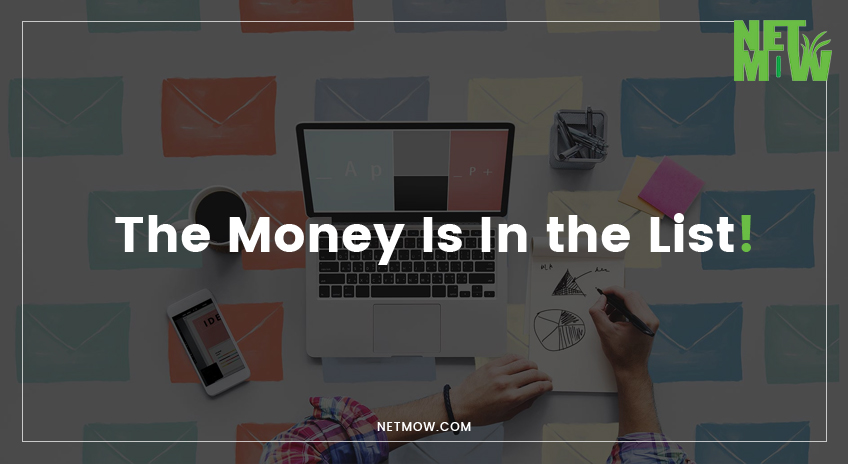 "The money is in the list" is a very common expression in the internet marketing world, but it's not a term that's relevant only to IM and related businesses. Every single business that has a web presence can benefit from growing and nurturing an active email list, whether your business operates entirely online or offline.
Why Have An Email List?
It doesn't matter what sort of business you run, building an email list of relevant subscribers is simply a wise idea on a number of levels. Not everyone who visits your website is going to become a customer in the first instance. The same can even be said for physical stores.
Even if someone does become a customer on the very first visit to your website or brick and mortar store, they may forget about your business after that initial purchase and never return.
This is one key area where an email list comes in so handy. As soon as you can get someone to subscribe to your list, then you can contact that lead or customer at will. Even regular stores these days attempt to get customers onto their list when a purchase is made. Many stores want to log customer information into a database, which includes going on their list.
The very idea of an email list is to build a list of contacts that have shown an interest in your niche, your products, your services, or whatever it is you are offering. You build your relevant list of subscribers and you can market to them whenever you desire.
The Lead Magnet
Even if you have decided it's high time to start building an email list, people are not likely to hand over their email addresses without some sort of incentive. You need some juicy bait to entice them to surrender their details.
This is where a lead magnet comes in.
If you are unsure of what a lead magnet actually is, it can be anything you offer up potential subscribers in exchange for giving you their email address and agreeing to receive mailings from you.


One of the most common lead magnets is a free eBook that's relevant to your business. This works well for online businesses, and especially those involved in IM, but there are other forms of lead magnet that can work really well for all types of businesses.
A free online course
A regular informative newsletter
The promise of discounts exclusive to subscribers
Guides and reports
Video training
Free software
The chance to win a prize
Cheat sheets
An app
Recipes
Tutorials
Free audio files
Invite to a webinar
Coaching
And much more…
Read More: How to get the most value from your marketing metrics Typography Tips
The list above offers just a few of the many possibilities. Basically, anything you can offer up free works pretty well for a lead magnet, but it needs to be relevant in most cases. For example, if you run a computer repair business, then offering your Grandmother's secret meatloaf recipe as a lead magnet is not going to cut it.
Keep it relevant, keep it simple and keep it free.
How Your List Can Make You Money
So now you have your email list up and running, how do you actually make money with this invaluable database of contacts?
The first thing to keep in mind is don't instantly hammer your list with endless promotions. Once your new subscriber has received their promised lead magnet, it's time to start developing a relationship with your list and building trust. Sales and promotions should only be used here and there, in between sending out useful information. If you are always constantly selling, people will likely unsubscribe.
As your list grows and you nurture the business/customer relationship, sales will become a natural result when you do offer a promotion. Not everyone on your list will buy every time you make an offer, but the bigger your list gets, the more sales it will generate.
There is a common rule of thumb that every person on your email list is worth approximately $1 to your business per month. Therefore a list of 10,000 subscribers has the potential to bring in $10k worth of revenue every month.
Of course, this is in no way set in stone, and it can vary depending on what kind of business you are in your prices, and your relationship with your list, but it's a pretty cool measure to go by.
Just imagine the possibilities if you could grow your subscriber base to one million.
Managing Your Email List
In order to collect email addresses, set up automatic emailing via an autoresponder, and generally just manage your list and email marketing campaigns, you will need to team up with an email marketing service provider. Aweber and GetResponse are popular examples of this.


Rather than manage their lists themselves, many businesses choose to outsource the task to marketing companies and SEO service companies to handle. Whichever way you choose to go you will need some sort of email marketing service.
The Takeaway
In the modern business world, an email list really is essential to building a database of customers and leads, as well as establishing a positive relationship with your target market. There is definitely money in email marketing, otherwise tens of millions of businesses across the globe wouldn't be doing it day in and day out.
Don't be left behind. Start building your email list today.
Was this article helpful?