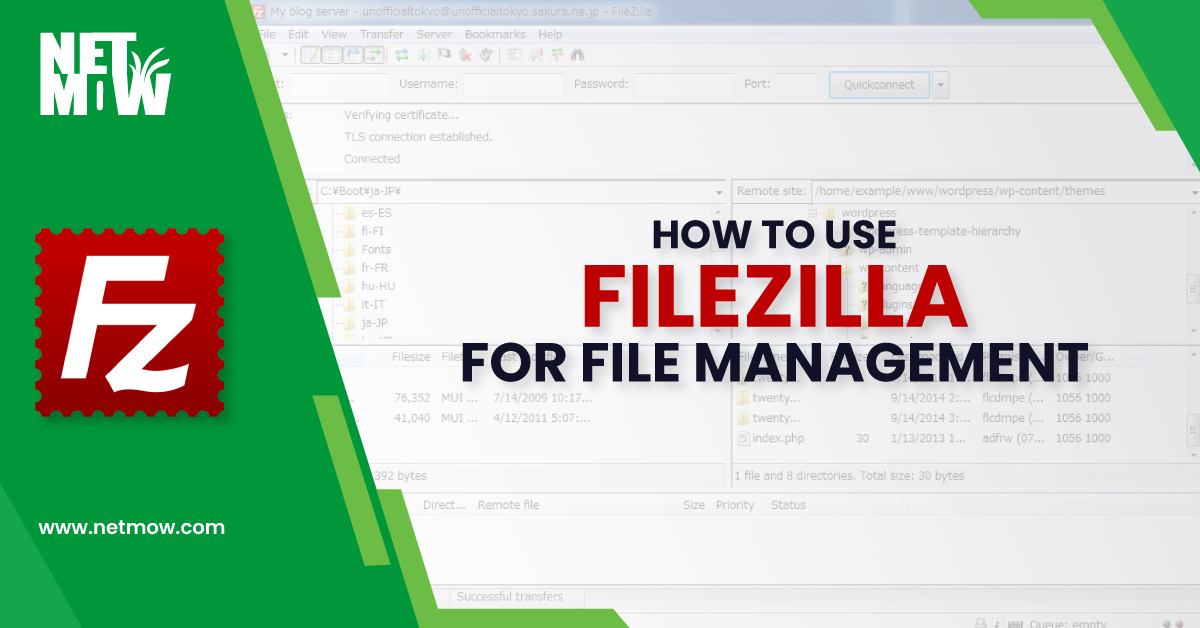 The main purpose of using FileZilla for file management is to make it easy for you to upload and download files from your web hosting server.
Here are 6 steps to use FileZilla for file management.
Step 1: Go to https://filezilla-project.org/ and download FileZilla and install it on your computer as like other software
Step 2: Open FileZilla from the start menu and click on File > Site Manager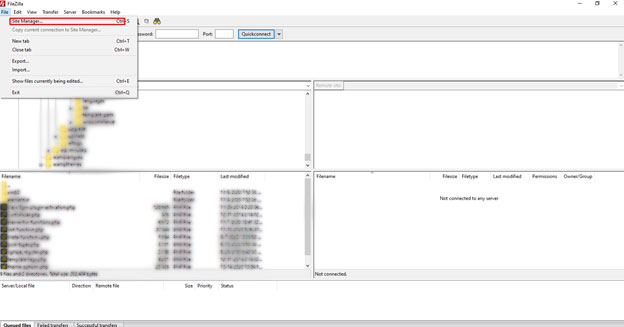 Step 3: Click on New Site and name the website. Now select SFTP from Protocol.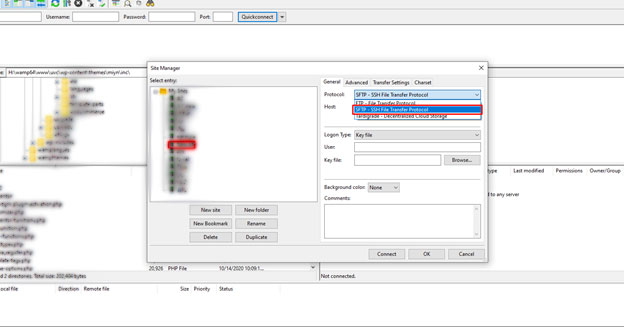 Step 4: Input host and port.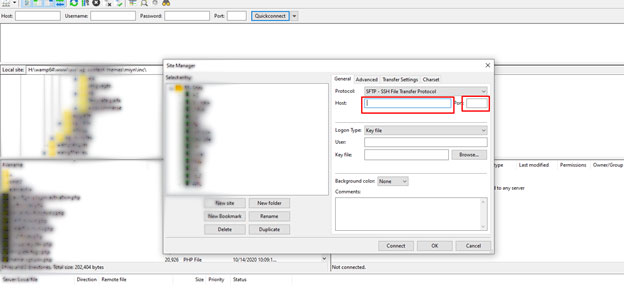 Step 5: Now select Key file from logon type and input user and select PPK file from your computer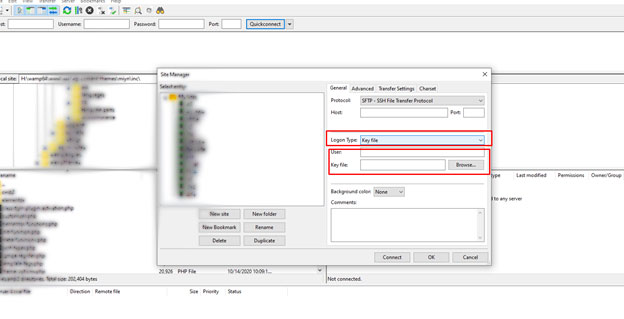 Step 6: Now click on the connect button to connect with the server.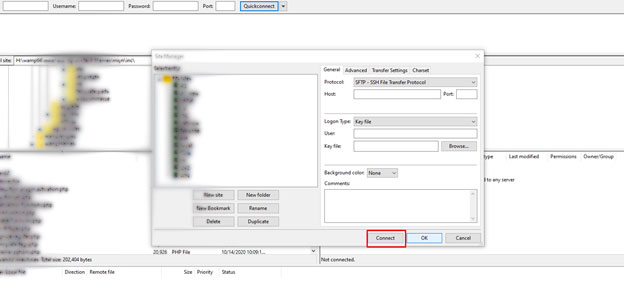 If you are getting errors when connecting through FileZilla, this may be because you have provided the wrong FTP details. Double-check that you have copied the details from the FTP Server Login page correctly.


If you are stuck or anything, you hire us for an expert hand. Book an appointment with us or call at 477937937.
How to Connect Laravel Forge by using SSH or SFTP in 4 Easy Steps
Was this article helpful?