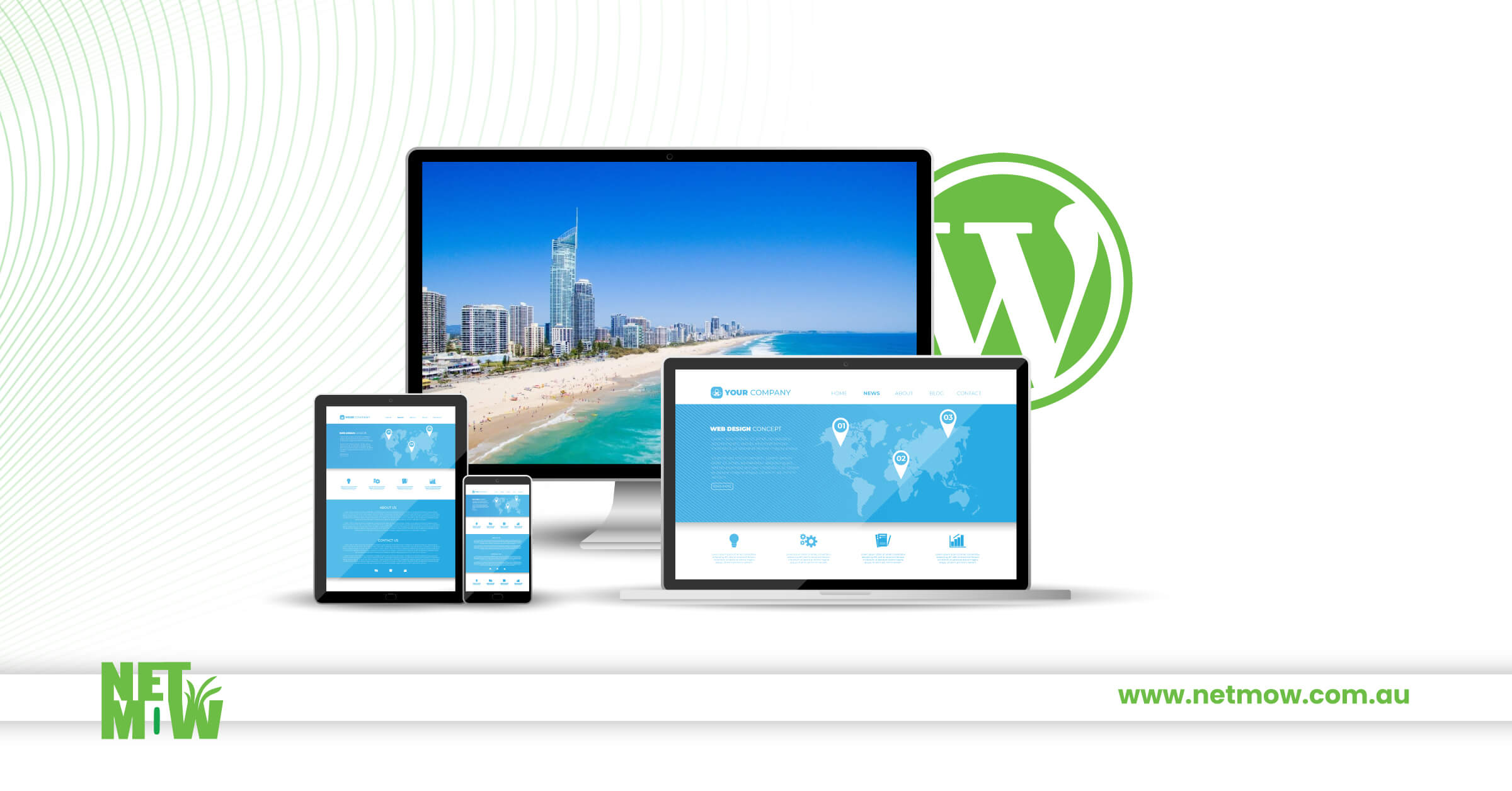 WordPress Web Design Services in Gold Coast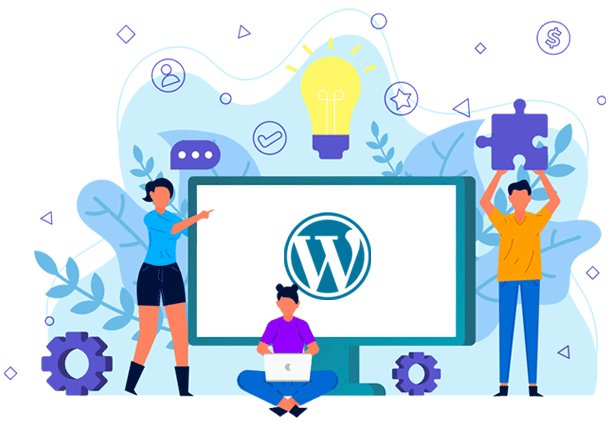 Embark on a journey to enhance your brand's digital footprint with WordPress Web Design Services in Gold Coast. These services go beyond the conventional, offering bespoke solutions tailored to your unique business needs. From captivating aesthetics to seamless functionality, here's what you can expect:
Crafting Aesthetically Pleasing Websites: Elevate your brand with visually stunning websites that leave a lasting impression. Our WordPress Web Design Services in Gold Coast prioritize aesthetics without compromising functionality. Every design element is meticulously curated to resonate with your brand identity.
Responsive Designs for a Dynamic User Experience: In the era of mobile dominance, responsiveness is key. Explore how our services ensure your website adapts flawlessly to various devices, providing a user experience that's consistent and enjoyable.
Customization: Tailoring to Perfection: Stand out from the crowd with bespoke website designs. Our Gold Coast team thrives on turning your visions into reality, ensuring your website reflects the uniqueness of your brand.
Seamless Navigation for Enhanced User Engagement: Navigate the complexities of user engagement effortlessly. Learn how our services optimize website navigation, keeping visitors hooked and encouraging exploration.
Speed Optimization: The Need for Swift Loading: In the digital realm, speed is everything. Discover how our WordPress Web Design Services prioritize speed optimization, ensuring your website loads swiftly for an enhanced user experience.
Security: Fortifying Your Digital Fortress: Safety first! Delve into the security measures embedded in our web designs, safeguarding your website and user data from potential threats.
How does it helps business?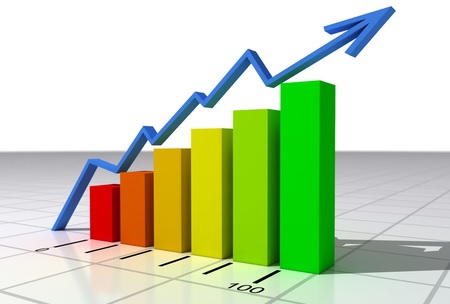 WordPress offers several benefits that can significantly help businesses:
User-Friendly Platform: WordPress is known for its intuitive and user-friendly interface, making it easy for businesses to manage their websites without extensive technical knowledge. This allows for quick updates and content management.
Cost-Effective Solution: WordPress is an open-source platform, meaning it's free to use. Businesses can save on development costs compared to proprietary website solutions. Additionally, there is a wide range of free and premium plugins available for added functionality.
Versatility and Flexibility: WordPress is highly adaptable and can be used for various types of websites, from simple blogs to complex e-commerce sites. Its flexibility allows businesses to scale their websites as their needs evolve.
SEO-Friendly: WordPress is inherently SEO-friendly, with clean code and the ability to customize meta tags, headings, and other SEO elements. This can contribute to better search engine rankings and increased online visibility for businesses.
Community Support: WordPress has a vast and active community of developers, designers, and users. This means businesses have access to a wealth of resources, support forums, and tutorials, making problem-solving and learning easier.we
Responsive Design: Many WordPress themes are designed to be mobile-friendly, ensuring that websites look and function well on various devices. In today's mobile-dominated world, this is crucial for reaching a wide audience.
Content Management: WordPress started as a blogging platform, and its content management capabilities are robust. Businesses can easily update and organise their content, whether it's blog posts, product pages, or other types of information.
E-commerce Integration: With plugins like WooCommerce, WordPress can power e-commerce websites efficiently. This makes it easy for businesses to set up and manage online stores, complete with product listings, shopping carts, and secure payment gateways.
Key Features of WordPress for Website Development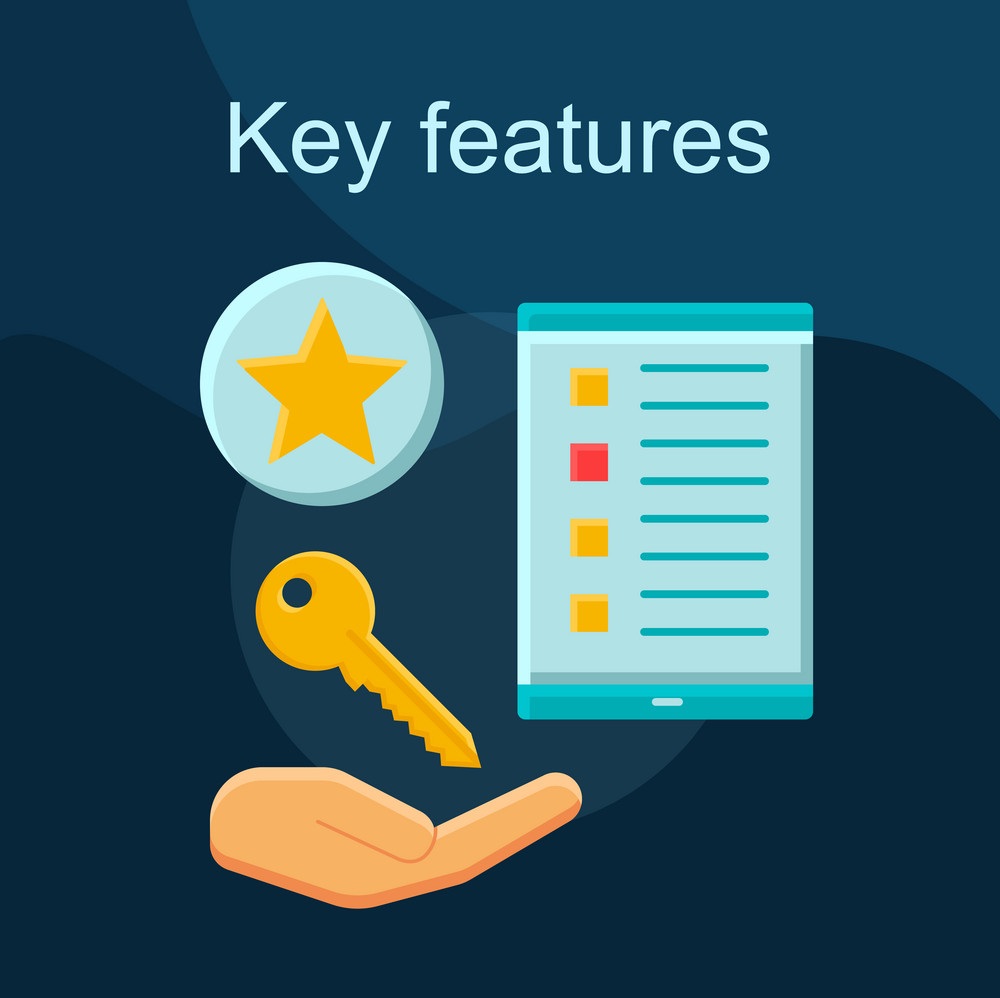 WordPress offers a multitude of features that make it an excellent choice for website development. Some key features include:
User-Friendly Interface: WordPress provides a simple and intuitive interface, making it easy for users to create, edit, and manage website content.
Content Management System (CMS): WordPress is a powerful CMS that allows you to organise and publish content efficiently, including text, images, videos, and more.
Wide Range of Themes and Templates: WordPress offers a vast collection of themes and templates, enabling you to customise the design and appearance of your website according to your brand or personal preferences.
Plugin Ecosystem: With thousands of plugins available, WordPress allows you to extend the functionality of your website effortlessly. You can add features such as contact forms, social media integration, SEO optimization, and much more.
Scalability and Flexibility: WordPress can accommodate websites of all sizes, whether it's a simple blog or a complex e-commerce site. It grows with your business needs, providing flexibility and scalability.
The Importance of Responsive Design in WordPress Websites
Responsive design is crucial for WordPress websites due to the following reasons:
Mobile Compatibility: With the increasing use of mobile devices, having a responsive website ensures that your content is accessible and visually appealing across different screen sizes.
Improved User Experience: Responsive design optimises your website's layout and navigation for various devices, enhancing user experience and reducing bounce rates.
Search Engine Optimization (SEO): Search engines prioritise mobile-friendly websites in search results. A responsive WordPress site can improve your SEO rankings, leading to increased visibility and organic traffic.
Cost and Time Efficiency: Rather than maintaining separate mobile and desktop versions of your site, a responsive design allows you to have a single website that automatically adapts to different devices, saving time and resources.

Essential Plugins for WordPress:
To enhance your WordPress website's functionality and design, consider incorporating these essential plugins:
Yoast SEO: Helps optimise your website for search engines, providing features like XML sitemaps, meta tags, and content analysis.
Contact Form 7: Enables easy creation and management of contact forms, allowing visitors to reach out to you.
WooCommerce: Transforms your website into a powerful e-commerce platform, facilitating product listings, shopping carts, and secure online transactions.
Elementor: A popular page builder plugin that offers a drag-and-drop interface to create visually appealing and customised web pages.
Wordfence Security: Enhances your website's security by protecting against malware, monitoring traffic, and providing firewall protection.
Customising WordPress Themes for Unique Branding:
Customising your WordPress theme allows you to establish a unique brand identity. Here are some tips for effective customization:
Logo and Branding Elements: Replace the default logo and customise colours, fonts, and other branding elements to reflect your brand identity.
Layout and Design: Adjust the layout, page structure, and visual elements to create a visually appealing and consistent user experience.
Custom Menus and Navigation: Create custom menus and navigation structures that align with your website's content hierarchy and user journey.
Widget Areas: Utilise widget areas to add custom content, such as social media feeds, testimonials, or newsletter sign-up forms.
Custom CSS: Apply custom CSS code to further modify and style specific elements, ensuring a cohesive and personalised design.
Securing Your WordPress Website from Cyber Threats:
To protect your WordPress website from cyber threats, consider implementing these security measures:
Regular Updates: Keep your WordPress core, themes, and plugins up to date to ensure you have the latest security patches and bug fixes.
Strong Usernames and Passwords: Use unique and complex login credentials to prevent unauthorised access to
Searching for WordPress Website Design Company in Gold Coast ?
If you are in Gold Coast and looking for a professional WordPress website design company, Look no further than NETMOW – Gold Coast's leading WordPress Website Design Company!
We have a team of skilled designers and developers who can tailor your website to your specific business needs, ensuring a unique and engaging online presence.
We ensure for a website while designing are: ✨ Visually stunning websites 🌐 User-centric design 💡 Custom solutions 🔒 Top-notch security 📈 SEO-optimized
🏆 What Sets Us Apart?
✅ Proven Track Record: Years of expertise and a portfolio that speaks volumes.
✅ Customer-Centric Approach: Your success is our priority – we're with you every step of the way.
✅ Affordable Excellence: High-quality web design need not break the bank. NETMOW offers competitive pricing without compromising on quality.
Contact Us – Let's Enhance Your Online Presence Today.
You May Also Like To Learn More About Gold Coast SEO:
NETMOW – Gold Coast SEO Agency
NETMOW is the premier in Gold Coast SEO agency dedicated to helping many firms grow their business. Visit our Gold Coast SEO page to learn more about the Search Engine Optimisation and how we can help you optimise your website for SEO and increase your online visibility. Contact Us today to get started!
Stay Connected With NETMOW
Stay connected with NETMOW for the latest news and updates about SEO. Follow us on social media (Facebook, Linkedin, others are at footer) to get tips and strategies to help optimise your law firm's website for SEO and grow your business.
We value your opinion! If you have had a positive experience with our services, please take a moment to leave us a Review On Google Maps. Your feedback is greatly appreciated!
Was this article helpful?